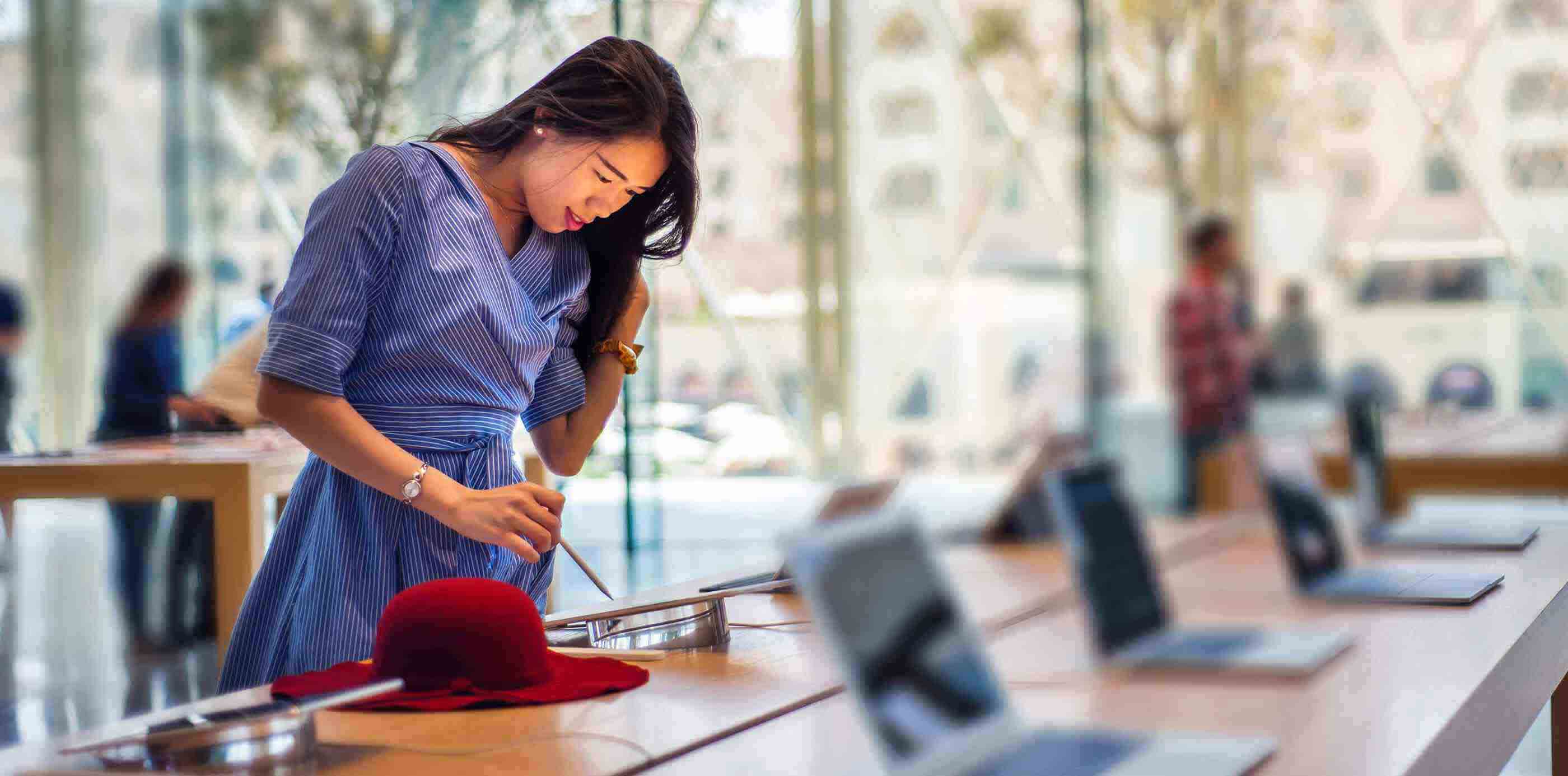 Growing my Business

Expanding Abroad
Seeking New Opportunities
Opportunities in China
As the world's second largest economy and home to a population of 1.4 billion, China could well be a land of opportunity for UK businesses.
We take a deeper look at where these opportunities might lie, what you need to be aware of if you're considering trading with China, and share practical tips on how to access the market.
"Despite the deep trade shock resulting from the pandemic, global trade in goods has performed well and a lot of that strength has come from mainland China," says Shanella Rajanayagam, Trade Economist at HSBC. "We're also seeing a reconfiguration of trade. For example, in 2021, China surpassed Germany to become the UK's top import source for goods, strengthening the UK-China trade relationship."
The economic outlook for China is also largely positive, with a transition to high and medium tech manufacturing, greater investment in green projects, and a burgeoning middle class. Vincenzo Pampararo, International Trade Manager with the Department for International Trade (DDIT) sees potential opportunities for British businesses across some broad themes:
Personal elderly care products and services given China's ageing and wealthy population and their increasing health consciousness.
The rise of the 'She' economy driven by independent, working women and creating demand for cosmetics and other goods.
Creative industries.
Tech focus directed by the rise of Generation Z and their penchant for gadgets, but also spilling into areas such as pharmaceutical biotech, fintech, and agritech.
"The opportunities can also be quite significant," adds Vince, "at times, multiples of the present turnover of the companies we're supporting."
China has gone from being a fast follower to a hot bed of innovation, particularly in the technological space.
"On the ground in Shanghai, Paul Allen, Country Head, International Subsidiary Banking in China for HSBC says: "Consumer spending in China continues to grow, in line with the robust economic growth. Consumers here are curious, keen to try new products and this presents a great opportunity for new entrants into the market.
"China is an exciting place to do business. Most companies started doing business in China's largest cities, however there is now a broad based expansion into a dozen or so tier 2 cites (population of over 5 million) and also into the smaller cities. With over 113 cities with more than a million people, there's plenty to go at. As well as consumers, these cities offer strong production capabilities and access to talented employees."
Referencing the country's substantial investment in infrastructure, education and business incentives, he adds: "China has gone from being a fast follower to a hot bed of innovation, particularly in the technological space. All forms of advanced manufacturing are showing considerable growth, and many international companies are setting up their R&D operations here to access both business incentives and the talented workforce."
If you've got to learn about a market, the first thing to do is get out there.
With China very much a growth target for international trade, the DIT has stepped up the support available to companies considering entering the market says Vincenzo. "We look to support financially through UK Export Finance, but also through mentoring and guidance. Consulting services and other support services that businesses might need such as IP, finding the right partners and buyers over there, all of the ancillaries that are needed when you tackle a country of that size, are also available."
"If you've got to learn about a market, the first thing to do is get out there," says Lorne Vary, Financial Director and Business Development Officer for Brompton Bikes, who shares his experience of starting out and growing in China.
Acknowledging that this has been more difficult given the circumstances of the pandemic, online platforms have been key to helping businesses connect and to understand the market opportunities. Lorne's trip, some 10 years ago, provided the impetus to launch Brompton in the Chinese market. Trading conditions at the time and a need to understand the market better, saw Brompton partner with a local distributor in a joint venture, who they bought out two years ago.
"We were cautious, we needed to take small steps and learn," says Lorne. "As our confidence grew, our ambition was raised. Once we could own a subsidiary 100%, we finally bought out our JV partner. That's enabled us to really turn it up, all organic investments are from the parent company, and we could start to build our teams."
Drawing on his experience, he shares his top tips for succeeding in China:
Be patient – get the foundations right across product mix, communications, distribution and so on.
Consider different selling channels – digital, bricks and mortar, franchising.
Never underestimate the different cultures you're dealing with. Employing local can really help.
Create the right structure and communications and evolve them as you learn.
Empower your team "to learn and make mistakes" because they know the business.
Taking time to consider the regulatory aspects of doing business with China is important, says David Slater, Director and Head of the UK China desk for KPMG, as is taking as much advice as possible.
"There's lots of free advice readily available, from chambers of commerce to trade associations, or the DIT's UK China Business Connect service. There are also a number of membership organisations, like China British Business Council, offering fee-based services, as well as professional advisors in the UK and on the ground in China.
"Yes, professional advice comes at a cost," he adds, "but it's nothing compared to what it could cost you if you make poor decisions at the outset."
David reveals his key learnings in relation to doing business in China.
China requires a strategic commitment. It takes time and resources so be prepared.
It is a very competitive market, and it can be difficult for foreign companies to compete on price, so think about your USP.
Although the IP legal framework offers good protection, China uses the first to file principle, so register your trademark before someone else does.
Make your marketing China-friendly. Chinese websites are full of text and pictures and bombard the senses unlike the clean lines and space we're familiar with in the West.
Relationships are important so take time to invest in them and be open.
Be patient. It's not an easy or quick win but the rewards can be worthwhile.
With the results of our Navigator survey showing that, over the next 12 months, 87% of international companies expect to increase their sales or exports to China, some 52% are planning M&A activity in China and six in 10 have plans to expand their supply chains in China, could you be one of those companies?