In a world that's more connected than ever, there's an even greater need for security, as criminals have more opportunities to misuse the financial system. Financial crime is a threat that faces businesses of all sizes and has a significant impact on the global economy.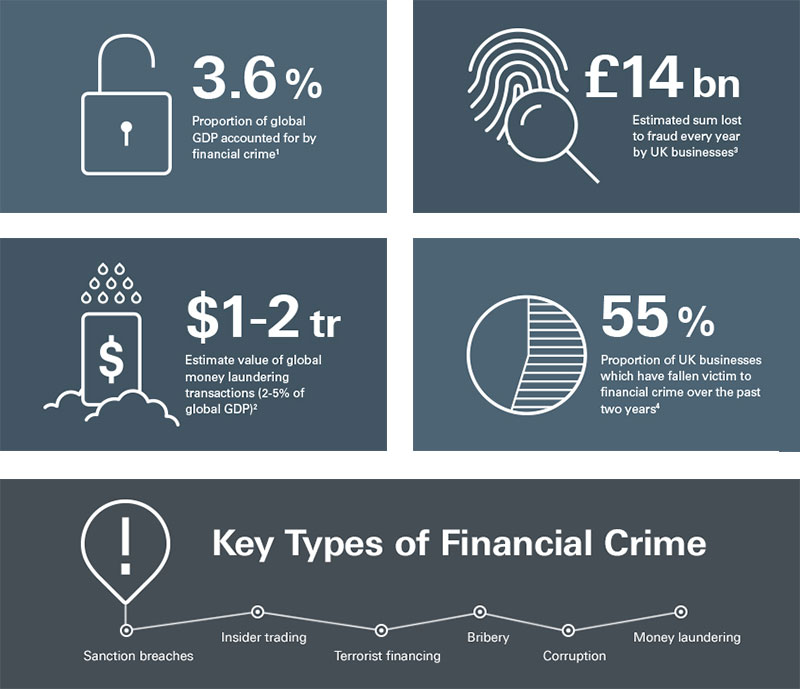 What are we doing to help you stay safe?
Recruiting a powerful team of financial crime specialists to identify threats
Equipping every one of our employees with the tools and abilities to protect both customers and the system from exploitation
Working closely with regulators and law enforcement agencies around the world to share intelligence and identify threats
Staying ahead of criminal enterprises – whether it's touch and voice ID or intelligent use of data, we have invested in state-of-the-art technology to spot patterns of suspicious behaviour across our global footprint.
But we need our customers' help. Our global systems are best able to provide customers with world-class protection against financial crime when we have their most up-to-date information. So we are updating our records. We need to make sure that the transactions we carry out for customers are based on genuine requests. This means that we need up-to-date information, even from our most loyal customers, to help detect fraudsters.