Sustainability

Environmental
Transition to Net Zero
Understanding ESG
Wild – sustainability from the start
Launched in March 2020, Wild's sustainable, natural deodorant taps into the growing demand for sustainable solutions that perform just as well as mainstream products but let people feel good about the difference they're making.
"We could see that sustainability was a massive topic on customers' minds and that offered a big opportunity for an agile start-up able to move and adapt more quickly than an established business," says Freddy Ward, Co-founder of Wild.
After considering sustainable opportunities from a business perspective, Freddy and his partner Charlie Bowes-Lyon identified the lack of recycling going on in people's bathrooms as an area they could target effectively. "We could see there was room for a brand that offered a convenient, sustainable solution," says Freddy.
Deep customer engagement
Development and testing took around 12 months, with the business' direct to consumer model allowing them to gather feedback straight from their target audience to drive innovation and deliver to customer needs.
"Sustainability has to be part of any start-up's story because that's the way the world is going," says Freddy. "Using a direct model enables us to engage more deeply with our target consumer and understand what's important to them in a product and a brand. Sustainability is a lifestyle choice that's been enhanced by the COVID-19 pandemic. Before then, we were all perhaps guilty of complacency and now there's greater awareness and a realisation of the fragility of the world, and that's creating an increasing focus on how we can all make a difference."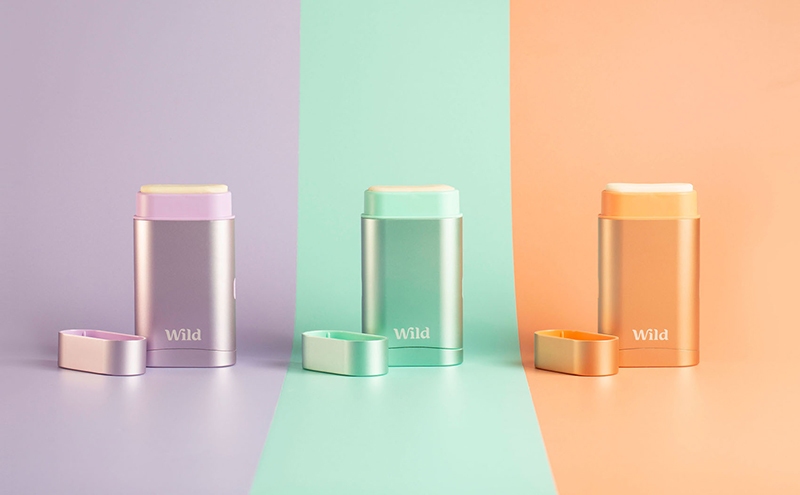 Sustainability impact across the business
As well as using natural ingredients and sustainable packaging, Wild's focus on sustainability addresses different aspects of the business. From hiring to investment and customer experience, sustainability has been the company's guiding light. "A big criticism of ecommerce is the environmental impact of package delivery," says Freddy. "So, from the outset, we've worked on how to minimise that impact, from cutting down on our packaging to offering a subscription service that minimises the number of deliveries to each customer."
Although still early days, there has been huge interest from customers. "We wanted to build a brand that felt slightly aspirational and that a wider group of society could associate with," says Freddy. "So it's not just an eco-brand, it's trying to encompass more than that, to tap into that consumer demand of wanting to live a more sustainable lifestyle but also understanding that those people won't do that if it requires a lot of sacrifice. So really thinking from a design perspective, from a user experience perspective about making it as easy as possible for them. And that has really helped us grow quicker than we ever expected."
Another benefit has been the interest from people wanting to be part of the business. "People want to be part of our sustainability mission, selling something they can truly believe in, which means we have the best quality talent wanting to join our team."
It's the benefits that accrue from creating a brand that's authentic in its commitment to sustainability. "We're passionate about sustainability and we're very much on a mission to make it as easy as possible for people to become more sustainable," explains Freddy. "We're also working with local communities to regenerate biodiversity and we're passionate about wildlife. We work closely with climate charity, 'On A Mission', to support their reforestation projects and potentially we're looking at creating our own forest."
Wild's top tips on getting started on sustainability
Engage with your customers to understand what they want and need.

Make sure sustainability is woven through the entire business to build authenticity.

Partner with community groups and charities aligned with your aims.

Communicate your ambitions to stakeholders.