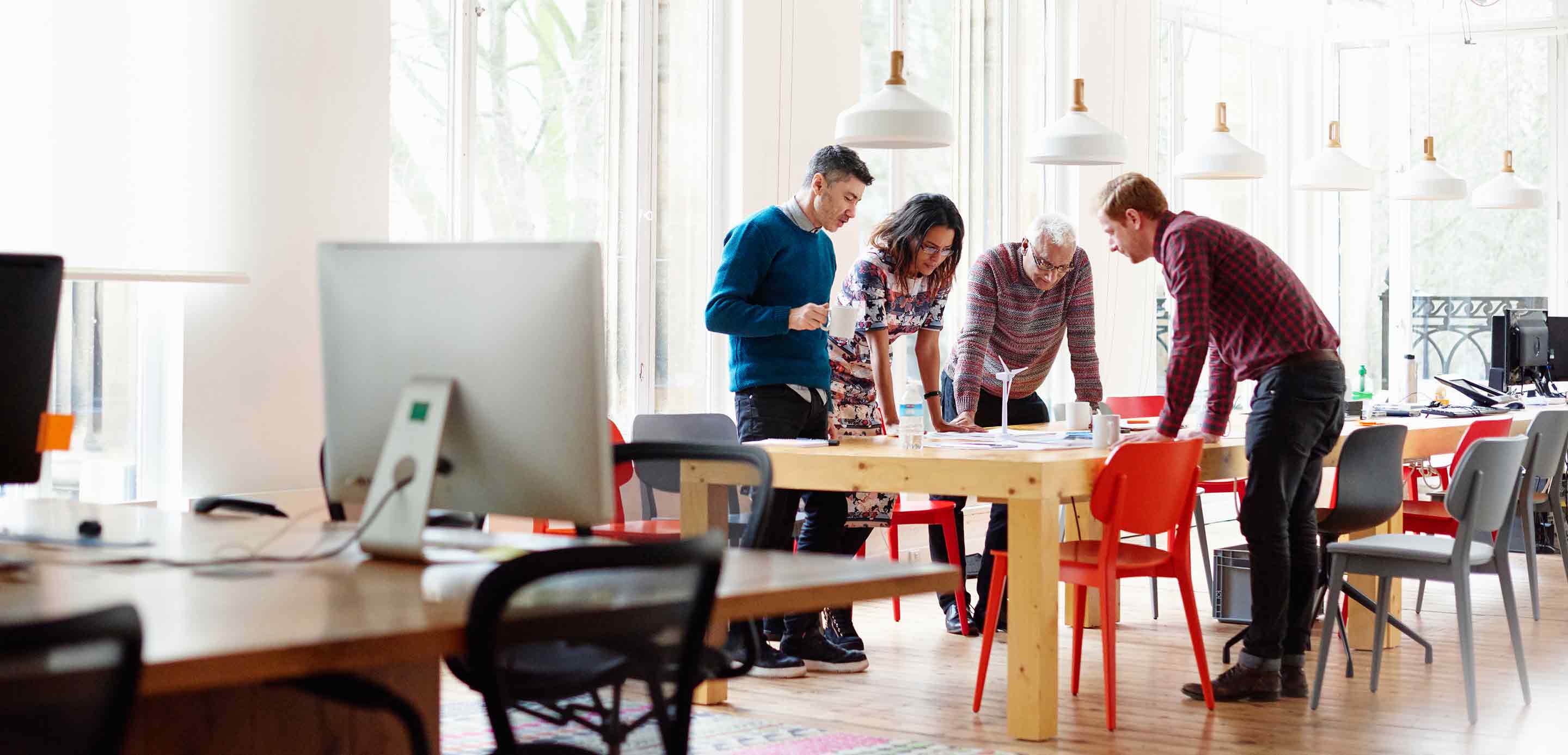 Fit for the future – how charities can build resilience
As the UK starts its recovery from the COVID-19 pandemic, charities and not for profit organisations have a unique opportunity to build back better says Leo Jones, Head of Charities and Not-for-profits at HSBC UK.
For the past year, most across the sector have at some point been in a state of crisis management, dealing with the effects of COVID-19 and subsequent lockdowns on services, income, staffing and infrastructure. But now, people are starting to lift their gaze a bit further ahead. They're starting to ask what the future could look like. And we all have a choice – to go back to doing things the way we did before or taking this chance to transform and build an organisation that's resilient and that has a sustainable future.
We've already seen huge changes across many organisations – people digging deep into their human capital and unlocking skills they perhaps didn't know they had, organisations accelerating their use of technology, or innovating to respond to the decline in cash usage, for example. Many of these changes reflect societal or economic shifts that have been brought forward by the pandemic response, and many will require longer-term investment.
Transforming challenge into opportunity
Coming at a time when the sector has been hard hit and resources stretched, and combined with continued uncertainty around how issues such as the ending of the furlough scheme or the high levels of savings some of the public have built up will affect charitable giving and demand for services, creating a future-looking strategy to activate investment can feel challenging. But it's a challenge organisations must face if they're to address some of the risks facing the sector and turn those into real opportunities for the future. They touch on some of the most fundamental pillars of the sector and society, from fundraising to ESG, digitisation to competition and service delivery.
Fundraising, for example, has already had to change. The decline in cash usage has seen the growing use of QR codes as the sector moves to contactless donations. There are, moreover, signs that charitable giving in the future will be much more driven by an individual through their normal spending habits making a choice about which charity or cause receives a percentage of that purchase. And that means that charities will have to work even harder to capture attention and, increasingly, they'll have to do that in a more indirect, digitally driven way.
Growing competition
What that attention also means, of course, is greater scrutiny. When people are making a conscious decision to select your organisation from a list of others, they're not just thinking about what your charity does, but they're also likely to be increasingly influenced by media/social media coverage of your 'brand', and what you stand for. Issues like the diversity of your board or where you hold your investment funds, suddenly become much more important, and how you think about these and how you build ESG into your strategy will determine whether these are considered risks or opportunities.
The changes to charitable giving also potentially create a more level playing field for smaller organisations. If, for example, your small, local charity appeals to me on the street, they may get the change from my pocket or they may even convince me to sign up to a standing order. However, if you engage my attention enough and you get me to add you as a beneficiary to the shopping app I subscribe to and integrate that into my monthly spend without it costing me anything, the benefits could be far greater.
It creates more competition and, alongside the organisation that garners the most attention, individuals will also select those that make it easiest to engage, so efficiency too becomes a necessity. That plays into a need we're already seeing amongst charities at all levels – the need for new and different skills to enable them to adapt to a future where donors have more choice, where they are influenced by a range of motivations, where they are sensitive to time and engagement.
Driving greater efficiency
That may mean reviewing either or both of your digital infrastructure and marketing strategies to create an efficient and effective interface that meets the needs and wants of both users and donors. And while, for some, appointing a head of digital marketing might be unrealistic, there are opportunities to secure consultancy or ad hoc services that can help organisations secure a strong return on investment.
As well as the growing competition for share of pocket, charitable organisations are also facing increasing competition around service provision, which will continue to impact revenues. The blurring of the lines between social impact organisations and charities continues and we're increasingly seeing social impact organisations competing for services that charities have secured government or local authority contracts for. And they're typically doing it from a place of maximum efficiency, with a digital, low-cost base that can undercut the legacy bricks and mortar style organisations. For charities who rely on the profit margins from these contracts to fund other non-profitable services, that's a huge risk. It makes the need to drive efficiency even more of an imperative.
Think about how differently you would set the organisation up if you were starting from scratch today.
Looking ahead with confidence
That may mean up-front investment, or it may mean looking at the sustainability and viability of services – and these can be tough decisions. One of the ways to approach that is to think about how differently you would set the organisation up if you were starting from scratch today. It allows you to think like a challenger organisation and while it may be unrealistic to offload all of your real estate, drastically change headcount or invest heavily in a new digital platform, it can help you create a vision of the direction you ultimately want to take the organisation in and it can help identify where your competitors could steal a march.
With charities, like all organisations, on the cusp of huge change, now is a great time to review your strategy – where you are, where you want to be, how you can get there, what your obligations are, and what resources you need to move forward. It's not new or revelatory, but it's something that organisations need to action rather than just talk about. The most important thing when you're faced with change on the scale we're now seeing is to make sure you keep moving, and bring colleagues and donors with you. Look at the learnings from the pandemic, but also look ahead to what the possibilities are and make sure you're not being left behind.