Taking your business overseas - where should you start?
Exporting offers huge opportunities for you to reach new markets and spread your risk. From adapting your products to researching markets, we take you through the key steps to trading successfully overseas.
The benefits of exporting

Making the move overseas can bring real benefits to your business but where do you begin?
1. Start from a good place


3. Do your homework
Thorough research can help you identify the right markets for your product and services, build a robust export plan and prevent costly mistakes later on. You can conduct this research in different ways:
What should you research?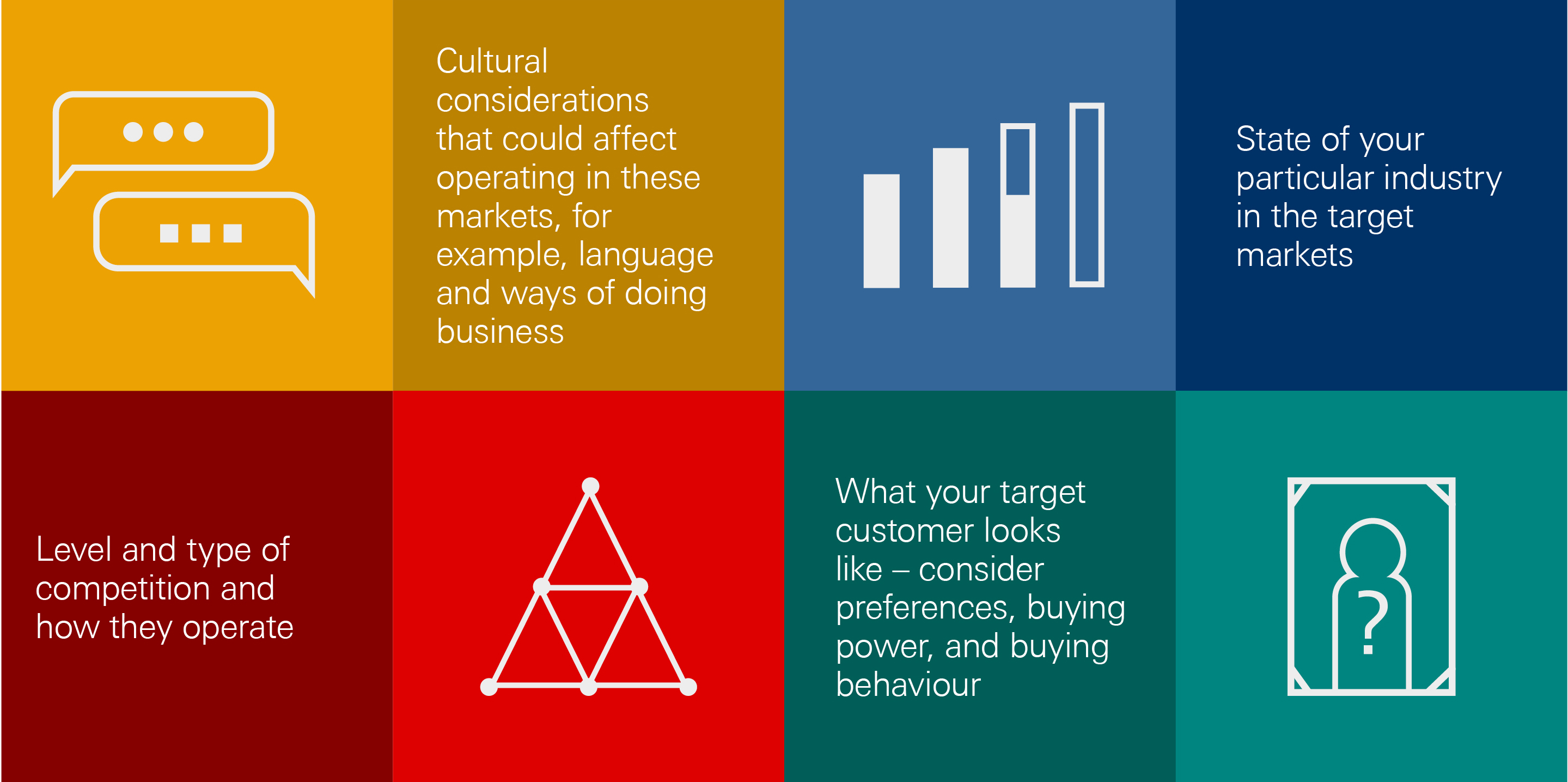 4. Market entry options
Your research into potential markets will help inform decisions about the best route to access your chosen market.
There are several options, each with its own pros and cons: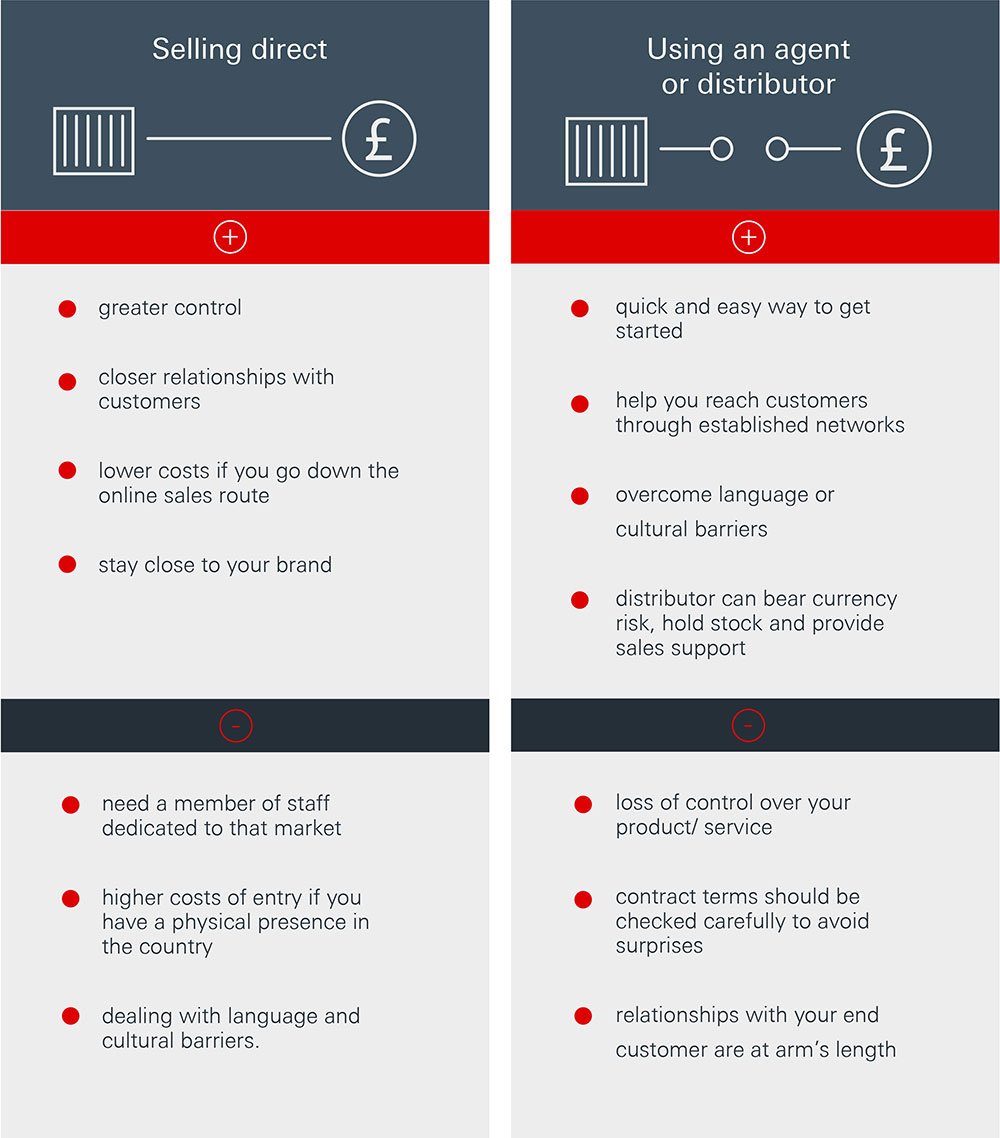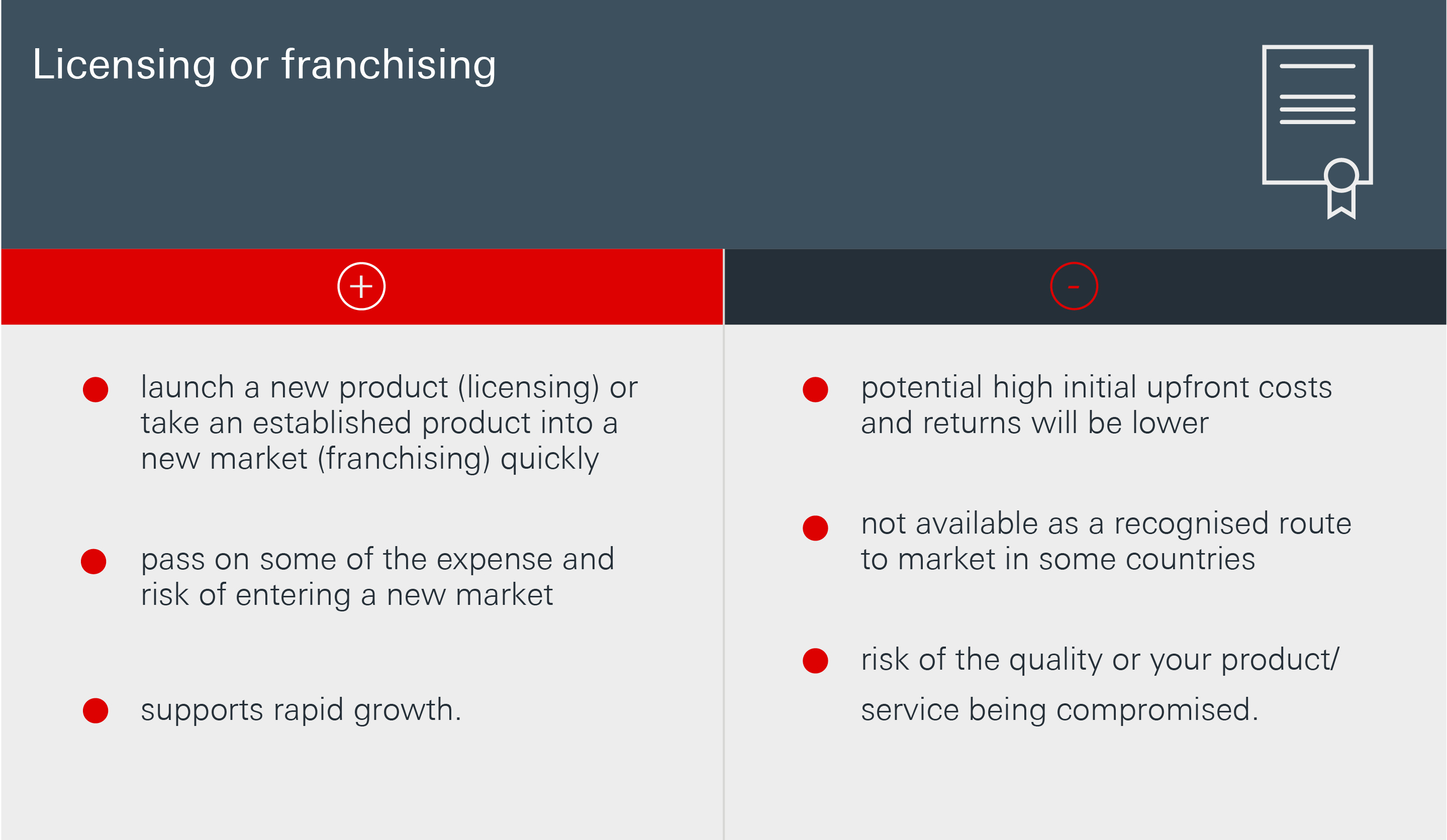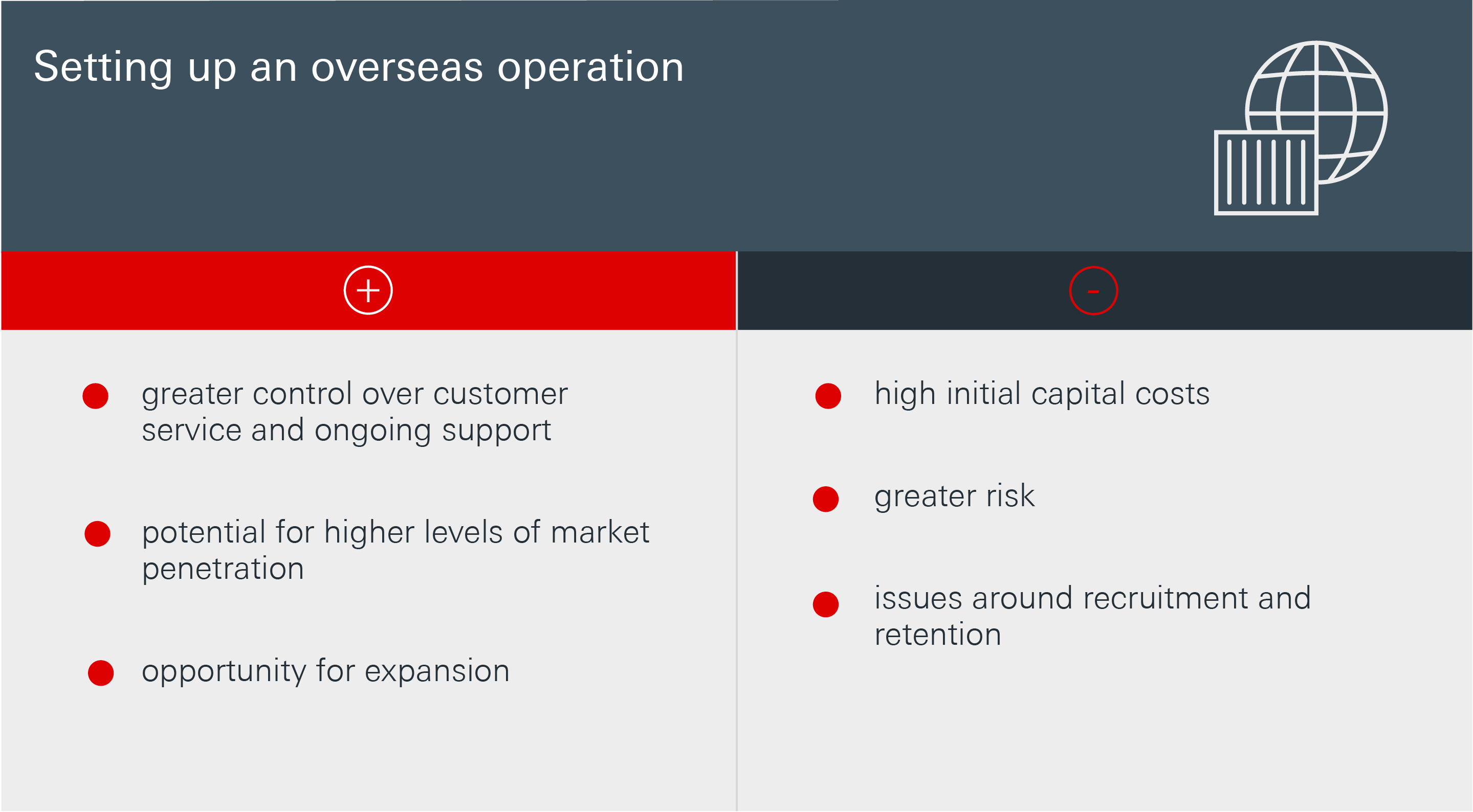 To find out more about setting up an overseas operation, click here
5. Marketing and selling overseas
A good website can be your shop window to the world and social media can reach tens of thousands of customers in new markets.

6. Finance
Ensuring you have appropriate financial controls in place to secure payment and manage currency volatility can help take a lot of the risk out of exporting.