Innovation & Transformation
UK Universities – Covid-19. The future environment
Hard though it may be to believe at the moment, the Covid-19 storm will eventually pass. In its wake, the way we live, work, study and socialise will likely look profoundly different to how it did just a few months ago.
Students considering their application to university, accepting, deferring or rejecting their offers appear to be asking 'What will university life be like for me?' This therefore begs the question – What will Higher Education look like and feel like in a post-Covid-19 environment?
To some extent these predictions are speculative, although I firmly believe that they are grounded in the forces shaping the sector right now.
The consequences of Covid-19 are, of course, myriad. However, two consequences will have a huge impact on the Education sector.. The first of which is the central role of technology in mitigating the impacts of Covid-19 and enabling everything from remote working and studying to virtual pub quizzes and seeing socially distant loved ones. Secondly, social distancing and reduced international travel and mobility necessitated by Covid-19 has had, and will continue to have, a profound impact on the UK Higher Education sector.
The new role of technology and the expected legacy of reduced international travel are clearly interlinked. Video conferencing has become an established part of 'Business as Usual', demonstrating it is often far quicker, cheaper and easier to speak to colleagues from anywhere in the world via your laptop rather than getting on a flight and travelling for hours. The UK Higher Education sector is not immune from these changes and flexible 'blended' provision (consisting of both online and traditional face-to-face teaching and learning) is expected to be here to stay in a post Covid-19 world.
International students may be unable or unwilling to travel around the world, spending months or years away from home, when blended provision (deployed so successfully by many universities during the height of the Covid-19 storm) offers a flexible, potentially cheaper alternative. Why pay for the usual UK education when the provision is partially online? The fact that a huge number of universities have now confirmed some form of face to face teaching will take place this year is testament to the demand for the high levels of quality provision expected of the UK HE sector and a significant factor which will help shape the future of digital education. The desire for a UK higher education has a legacy and history which has shaped the stereotypical university experience which is going to be hard to move away from and retains its appeal.
The knock-on impacts of this blended provision could be considerable. Universities' marketing activities will have to evolve at similar pace and in a similar direction. Technological advances will have to be utilised; for example, using virtual reality technology to deliver virtual campus tours, saving students from having to visit campuses in person prior to their studies commencing. Likewise, marketing departments will also have to reconsider what represents a true "USP" for students in the student recruitment market of the future. In a post-Covid-19 environment, proximity to green open spaces may now be a major selling point, whilst the need to commute to lectures on congested public transport may become more of a turn-off. Digitally, selling your digital provision over another will become vitally important.
Likewise, the 'value for money' agenda of students, politicians and regulators is likely to become increasingly embedded alongside blended provision. As teaching and learning becomes increasingly virtual and remote in some areas, not necessarily at the expense of quality, students will no doubt be vociferous in demanding that they benefit from any potential cost savings associated with this new provision model. This is entirely understandable, albeit this presents a significant challenge to universities at a time when their finances are under unprecedented pressure especially if a blended approach may actually cost more to deliver. Finding a true balance between the demand for face to face tuition and the level of digital provision which creates the optimum learning experience will be a key success factor. Furthermore, with a difficult graduate job market forecast for the coming years, graduate career prospects are likely to become of even higher importance to students. The outpouring of public and political support for key workers in the health sector observed during Covid-19 may also help shift provision towards a more vocational direction.
Finally, estates policy is another area which will be profoundly impacted by the twin forces of blended provision and reduced international mobility. Digital strategy and investment, necessary to ensure the UK Higher Education sector remains world leading, will likely compete with physical estates development both in terms of investment and strategic priority. The quality of an institution's blended provision and digital experience will be increasingly high on any prospective student's wish list. This represents a significant change in focus to the UK Higher Education sector, which for well over a decade has been engaged in a competitive race to develop ever more impressive gyms, libraries and physical campus facilities. This will continue to form an integral part of the university experience and will sit firmly alongside the digital revolution within higher education.
The embedding of technology and video conferencing in our work and personal lives and the legacy of social distancing and reduced international travel will feature in the post Covid-19 world. The impacts mentioned here represent a significant challenge to the traditional understanding of what a UK Higher Education experiences looks like. For hundreds of years, this experience has centred around communal living and crowding into lecture theatres for face-to-face teaching. Of course, these changes will likely require significant investment and bold strategic leadership yet need to ensure the demands of students and the desire of a university experience are retained.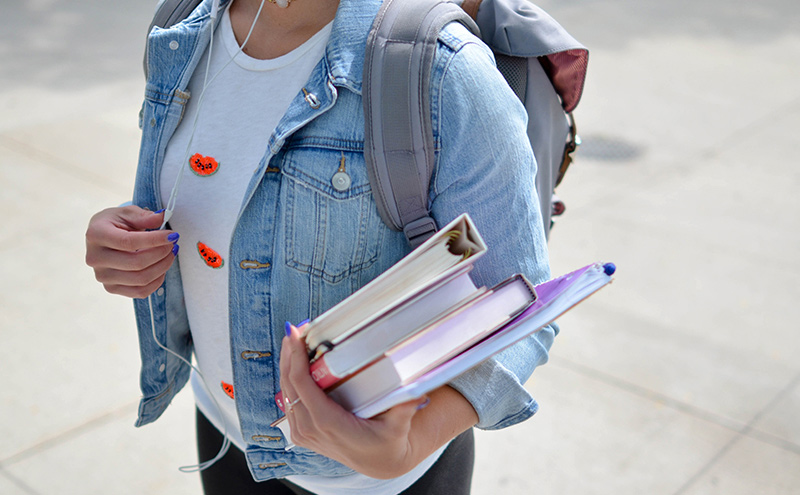 UK Universities – Covid-19 – Scenario planning and predications
So, now attention is moving to student applications, admissions, offers, deferrals, social distancing and global travel, the big questions are when will we be 'open for business' and how many 'bums on seats' will there be come September?