Innovation & Transformation
UK Universities - Covid-19. Protecting Universities
After receiving some clarity from the Department of Education, we can now take a closer look at how the Government's proposed measured will affect the Higher Education sector and which institutions are likely to win or lose.
Since my last article, the Higher Education sector has received clarity, of sorts, over the Government's (DfE) proposed sector support package. To support the sector's short-term cash flow, the Student Loan Company will bring forward £2.6bn of tuition fee payments for the 2020-21 academic year. Student number controls have also been temporarily reinstated, specifically a cap on providers recruiting full-time, domestic students of up to 5% above their forecasts for the next academic year, essentially the domestic applicant pool needs to increase ~6.5% to result in an even spread across all institutions. What does this cocktail of measures mean for the HE sector, who will be the relative winners and losers and what does this all mean for the financing requirements of UK universities?
Let me begin by voicing my support for the advancement of Student Loan Company payments. This is a welcome FIRST step to support institutions through the immediate cash squeeze facing the sector. This will likely reduce the immediate demand for financing, be it traditional bank finance or through one of the Government's support schemes, necessary to fund the deficits caused by the sharp expected fall in international student numbers and the as yet unknown deferral rate amongst domestic students. The need for finance will come unless there are changes to the 50:0:50 distribution as there is only a 3-month benefit and it doesn't touch the international income hole. There is also the governance, audit and student protection plan issue in that, for prudence, finance may need to be in place well before it is needed, potentially well before the SLC funds land. In that case, the re-profile does very little to support those in the greatest need. The need for finance will be driven by student numbers, both international and domestic yet the question of deferral rates amongst domestic students is a multifaceted one.
On the one hand, there is continued debate regarding a September term commencement, with 'digital September' now firmly on the cards for many. This is expected to increase the number of deferrals, thus impacting both domestic and international student numbers. This will then have a knock on impact on accommodation, catering and research income next year, not just this summer. Furthermore, with digital provision becoming such a focus there needs to be an increased focus on safeguarding and digital sophistication. A video conference platform was the perfect interface in the short term to ensure ongoing provision following the immediate response to the Covid-19 measures. However, this simply won't suffice in the longer term, as the best-in-class UK institutions need to establish a truly sophisticated and impressive online offering to protect student numbers at the start of the 20/21 academic year. The granularity of positive and negative impacts can be looked at, some courses lend themselves to a digital approach, others less so. In some examples students have proactively requested a continued digital provision, especially those with a sophisticated model. Those that were later to the digital environment may find engagement harder to achieve. Having the right offering in place is one thing, getting this message out to students, how they will benefit and still received a high quality education and value for money is a totally separate aspect of the 20/21 provision.
On the other hand, it remains to be seen how strongly the counter-cyclical nature of higher education will come to the fore in the current environment. If students cannot freely travel internationally on a gap year, and if the domestic job market is as tough as expected, will students instead choose to remove themselves from labour market competition and instead study for an additional qualification at university? It remains to be seen which of these two opposing forces will be borne out the strongest by Covid-19. Whilst many in the sector report that domestic student applications are in robust shape, there remains plenty of time for students to defer and the battle for students in clearing will be particularly important this year. When balancing these two aspects, i.e. digital provision vs deferrals, is it not the case that students skip lectures anyway? Digital provision may help deliver content, it's the impact that missing fresher's week which may hurt the most. If it were me, a place at university and a slight delay to the stereotypical pub crawl is the option id choose yet every individual has their own drivers and expectations for life at university.
Whist there clearly remains considerable uncertainty over domestic students, the sector is united in expecting a sharp fall in international student numbers. The cash hole facing the UK Higher Education sector, then, may be much larger than hoped albeit this seems to be anticipated and factored in to even the most optimistic scenario plans. Whilst the Government's announcement of the front-loading of tuition fees is a welcome aid to universities' cash flows, considerable uncertainty remains. The Government's support package did not contain the £2bn research funding bailout that UUK had called for in order to support those research intensive universities likely to be hardest hit by a plummet in international student numbers. Moreover, the questions over the HE sector's eligibility for Bank of England and HM Treasury support schemes (CCFF and CLBILS) remains uncertain. Notable through its absence, the new Government support package also offered no guarantees that all Higher Education institutions would survive. Uncertainty, then, doesn't appear to be going anywhere anytime soon.
Given this uncertainty, broadly speaking, education institutions are now in the "wait and see" stage. Having been given some immediate short-term assistance through the re-profiling of tuition fee payments, universities with an eye on the medium and longer-term must still continue in assessing their eligibility for the various Government support schemes, undertaking continued sensitivity analysis and awaiting greater clarity over student numbers and social distancing measures.
How will the sector support measures announced by Government impact the dynamic currently playing out between the Bank of England and HM Treasury? European finance law raises the issue of state funded institutions and the Student Loan Company involvement. The test criteria resemble EU procurement law which determines a 50% state income threshold. The resulting theme is that the BoE may deem the majority of the sector ineligible for CCFF support. Meanwhile, HM Treasury has said if universities were at risk of closure, it would intervene only where "there is a case to do so" and then only "as a last resort". Forced mergers then? There will be those that need one, but which corresponding institution wants one? Is the carrot larger than the stick and then beyond the potential perks of a transfer of assets, potentially a bolt on vocational provision enhanced by a different name above the door, increased domestic numbers (to subsidise lost international income) and cost synergies in admin functions, is the prospect of a corporate style merger the right strategic decision in the current market dynamic?
The Treasury continue to suggest that the sector is eligible to apply for the various government finance and job retention programmes before receiving extra funds. The question this begs it 'do eligible to apply and eligible to access mean the same thing?' As it stands at present, it doesn't appear to be the case. The resulting challenge is that the BoE won't want to risk breaking EU finance law and will consult the ECB on this yet the likelihood of a bail out seems extremely distant so where does this leave those stuck in the middle ground between Investment Grade non-public institutions and those that are cash rich and don't need funding support?
There is also the question of the sector as a whole. Whilst the upfront receipt of tuition fees is a welcome liquidity aid, the sector is clear in its call that further support is needed. Should the HE sector be first in line for a bail out or do other sectors need it more? If HE has access to CBIL, CLBIL and CCFF options, then why would they need a bail out? Should the sector receive a bail out at all or should market forces prevail; but then again, are these normal market forces when driven by a pandemic?
Will it depend on which institutions are at risk of failure and politically motivated decisions over whether they should they be allowed to fail? Will it be those institutions in the recently changed seats which may be vital to the local economy, employability and supply chains? Are they the anchor institutions which could become political footballs? Should they then receive funding support?
When looking at the funding eligibility rationale and the bail out requirement, does the question then come down to a fundamental value-decision over what is a university, and what purpose do universities serve? Are they simply teaching institutions or do they play a much wider, vital role in the national economy, the local civic community and the national and global research sector ensuring that the UK remains at the cutting edge of science and technology. Which other sector can rival our HE sector in claiming to be the UK's flagship sector, a global beacon of excellence that should be protected at all costs?
If it were me answering the question of the purpose of our universities, I'd be very clear in my response. Hopefully others share my view.
So… how do we then protect our universities?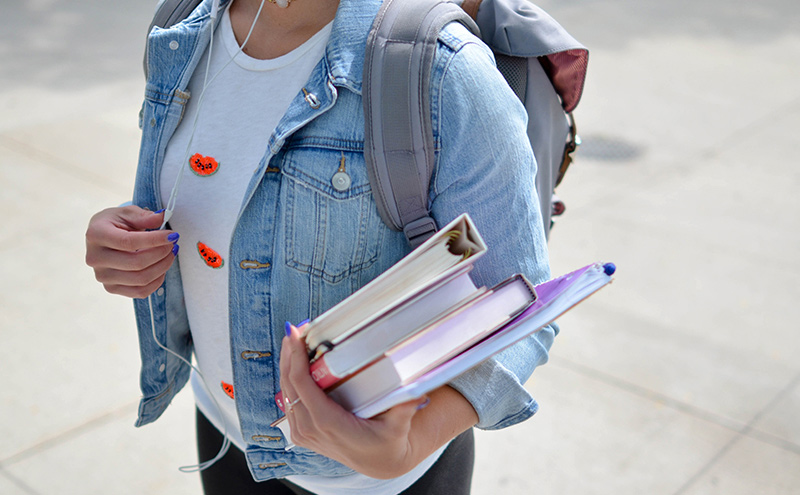 UK Universities – Covid-19 – Scenario planning and predications
So, now attention is moving to student applications, admissions, offers, deferrals, social distancing and global travel, the big questions are when will we be 'open for business' and how many 'bums on seats' will there be come September?