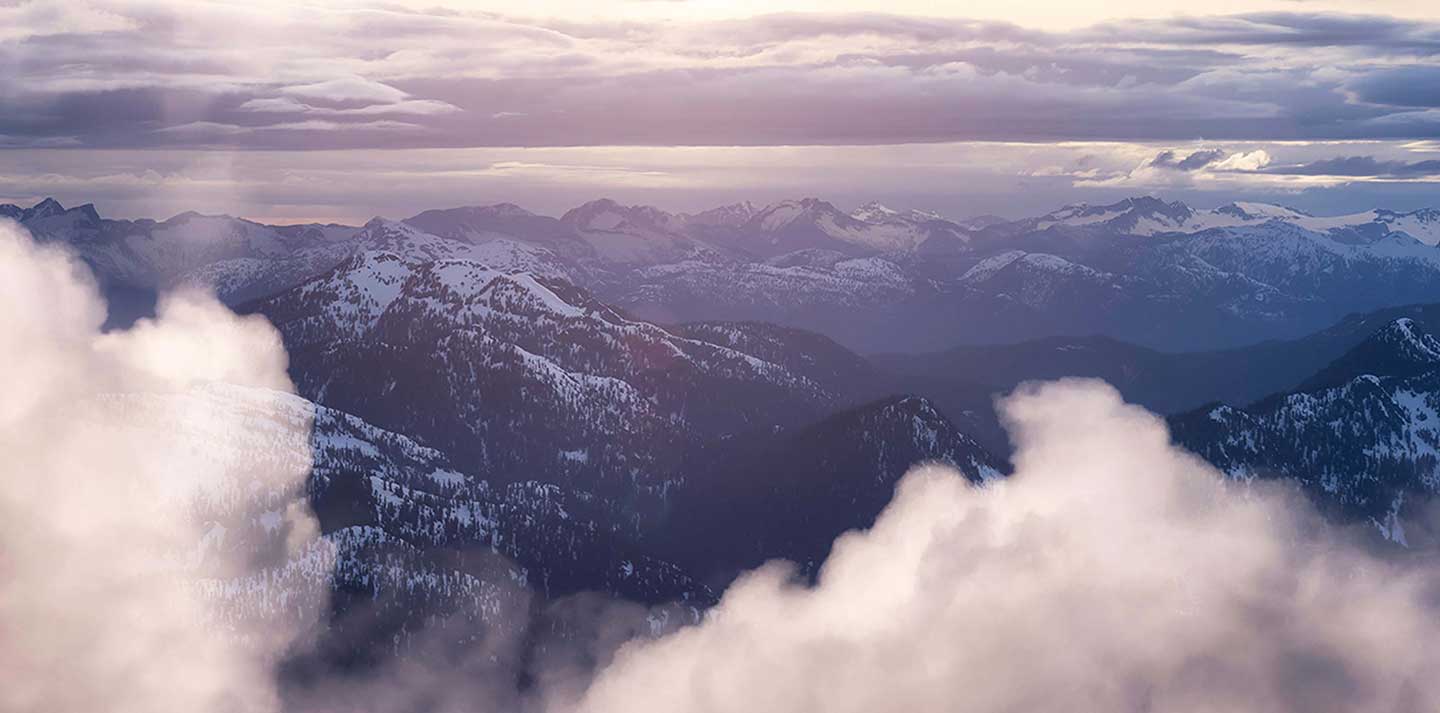 Innovation & Transformation

Improve Efficiency
Digital Adoption
The Future of Banking
Supporting DTN's treasury centralisation & digitalisation journey
DTN is a data, analytics and technology company that delivers operational intelligence to organizations with complex supply chains around the world.
The integration of MeteoGroup, Europe's leading weather intelligence provider, to DTN expanded the organization's global data and insights network to provide cloud-based solutions that are both global and hyperlocal to companies to mitigate risk, improve safety and sustainability and optimize their performance.
DTN provides solutions and insights to companies all around the world so one of our challenges was navigating country-specific requirements for financial processing. HSBC helped us navigate the process with one regional point of contact and bringing in local expertise and knowledge as required.
The challenge
DTN wanted to:
streamline their bank accounts in different geographies
gain better visibility for cashflow management and strategic oversight
further digitize their treasury.
DTN wanted one banking provider across Europe and the Philippines that could provide up-to-date technology and interoperability.
The solution
DTN shifted all its accounts in ten countries over to HSBC and signed up to HSBCnet, the Liquidity Management Dashboard, FX solution Evolve and credit card management platform MyVision. DTN is also implementing HSBC Connect, the full host-to-host solution, in tandem with its shift to a new ERP provider.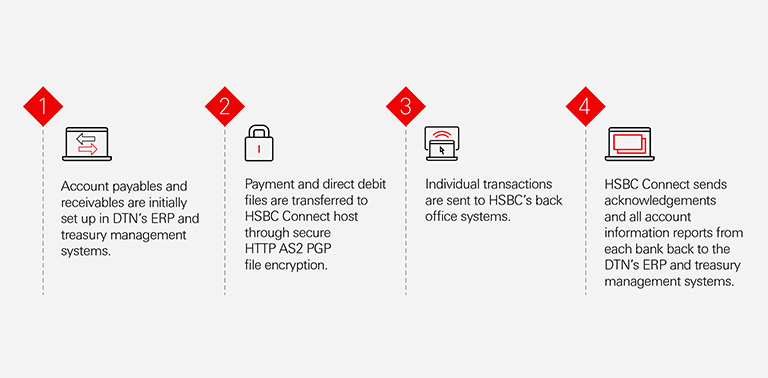 The outcome
A single host-to-host global pipeline

Integration of all accounts payables and receivables

Fully automated pre-authorised file delivery and acknowledgement

Security and data integrity

End of day global information reporting for all accounts

Interoperability with DTN's ERP and treasury management systems
If we can make a lot of the transactional work easier for the finance team, then they can spend their time on more value-added items. They're not keying in bank details, instead, they'll be able to come up with things that improve the business.
To read in more detail how HSBC has supported DTN in its treasury digitalisation journey, download the full case study