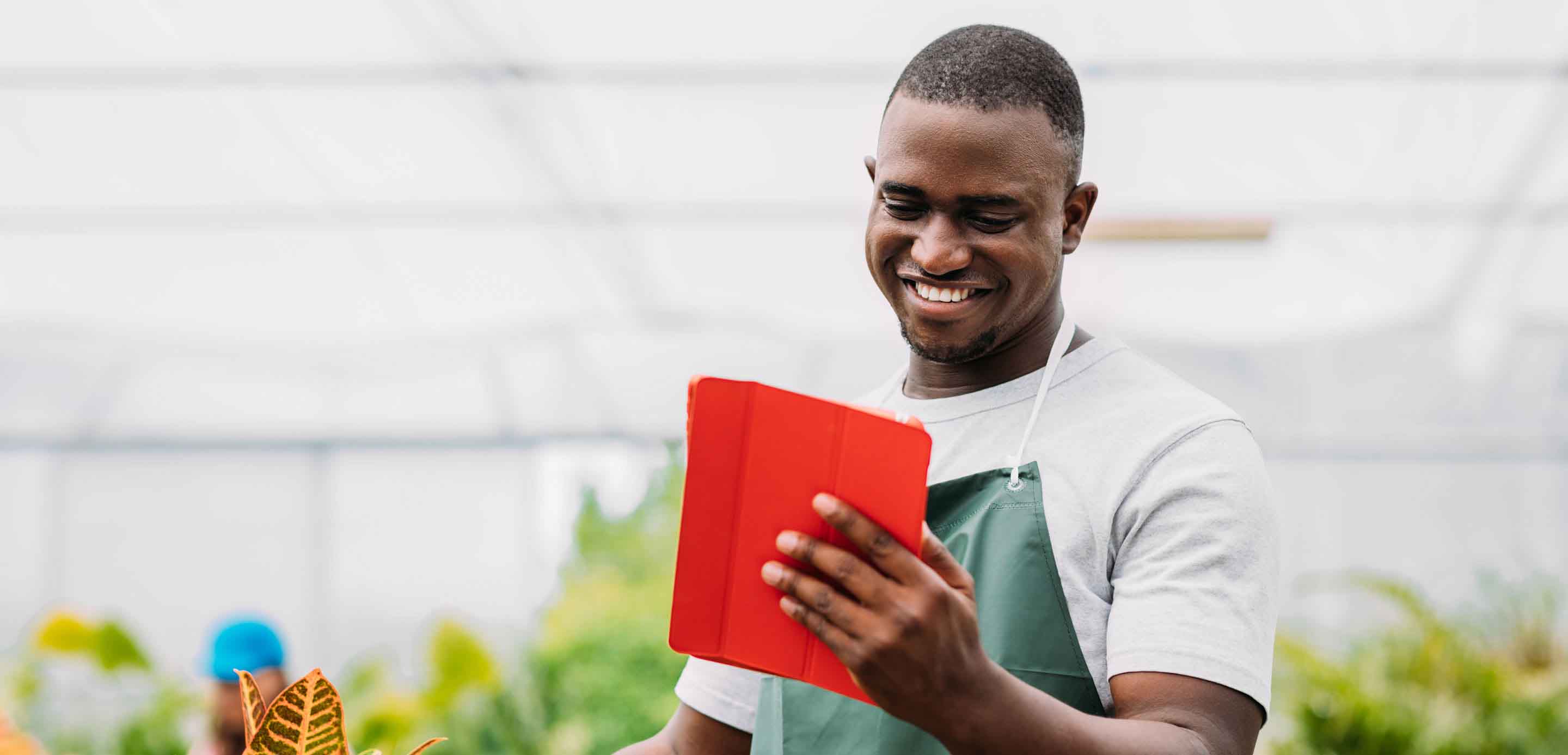 Growing my Business

Enable Growth
Seeking New Opportunities
Get your business financially healthy
As you grow your business, how do you maintain its financial health so you're in the best position to scale up and thrive in a changing market? During Black Business Week we hosted a panel to explore this crucial topic through four lenses: financial capabilities, business resilience, taking opportunities, and financial inclusion. Here we share just a few of the panel's insights on these key areas. On the panel were: Eric Collins from Impact X Capital, Mimi Koné, founder of Mimi et Mina, and HSBC's Philip Dominique.
Financial capabilities
Right from the start it's important to have a clear view of revenue generation and cash flow. For revenue generation, that may be a case of setting sales targets and tracking them daily, weekly and monthly. From a cash flow point of view, you need to keep a close eye on your accounts payables and receivables and that you have the cash you need to meet your obligations.
Forecasting is also crucial to the ongoing financial health of a business. Your forecast may have to be based on some assumptions, but it is important that those assumptions are realistic and clearly thought through. You then need to revisit your forecast on a regular basis and update it to reflect the new reality as things change. Robust forecasting enables you to know where the business stands, plan and budget for different eventualities and, ultimately, make good decisions.
When it comes to financial capabilities, as a business owner or founder you don't have to be an expert in everything – but you need to be able to recognise where your knowledge gaps are and bring the right people in at the right times. While you need to have a good level of financial understanding, it's important to double down on your strengths and bring in expertise as you need it.
Building a resilient business
It's hard to anticipate financial shocks but there are things that business owners can do to prepare. Maintaining buffers such as cash on hand or access to bank facilities are two examples. When your business is hit by an unexpected shock, it's important to take a step back and allow yourself the chance to reflect on what's happened so you can address the situation effectively. Ask yourself how you can pivot to get out of the situation and keep pushing forward: because resilience and not giving up is part of being an entrepreneur.
Unexpected shocks often occur during market downturns or periods of economic uncertainty but this isn't always the case. For example, those shocks could come when you're enjoying a period of rapid growth but might be exposed to overtrading. Or, your sales may be growing really well but you can't get the cash in quickly enough to support your ongoing operations. If you're scaling your business at pace you need to make sure you have the right facilities in place early on to mitigate any cash flow challenges.
Whether it's preparing for an economic downturn or rapid growth, you need to have reserves in place much like you would with your personal savings.
Be prepared for opportunities as they arise
In challenging times, survival is the prime concern for many companies but that shouldn't be at the expense of grasping opportunities for growth. Often, the ability to grasp those opportunities and to execute on transactions comes down to the strength of your business' balance sheet. So it's vital to keep a close eye on your balance sheet and have a clear picture of the ratio of your assets to liabilities. More important still is the liquidity of those assets and how quickly you can turn them into cash.
For many entrepreneurs the question or challenge is whether they can 'defer gratification'. The temptation is to take a certain amount of money out of the business to fund your lifestyle but investing money back into business can help drive future growth and put you in a stronger position to take opportunities as they arise.
Beyond the financial aspects, a key element in driving growth is always being prepared to innovate and asking yourself what you could do better. Constantly asking for customer feedback, looking at the competition and attending industry events to make those all-important connections can help move your business forward.
Financial inclusion
There are a number of things you can do to put yourself in the best position to access the finance you need to grow your business.
First and foremost, you need to have a robust business plan, with good forecasts, a clear understanding of your numbers, in-depth knowledge of your market and a strong articulation of what you are trying to achieve. If you are starting a new venture, you should also aim to have a 'proof of concept' as early as possible to clearly show investors that your product or service is working, is solving a problem, and is not simply duplicating an existing business model.
Alongside that, you need to demonstrate that yours is a credible, professional business. That will come through your social media and web presence, and how you pitch and present to potential funders.
With all the above in place, you are in a good position to start those conversations with potential investors – but the final ingredient is the tenacity and grit that is vital in the entrepreneurial journey. Many of your conversations with investors may end in rejection; but if you can take any feedback on board, make any changes you need to, and stay tenacious, then you will get the positive outcomes you need to take your business forwards.