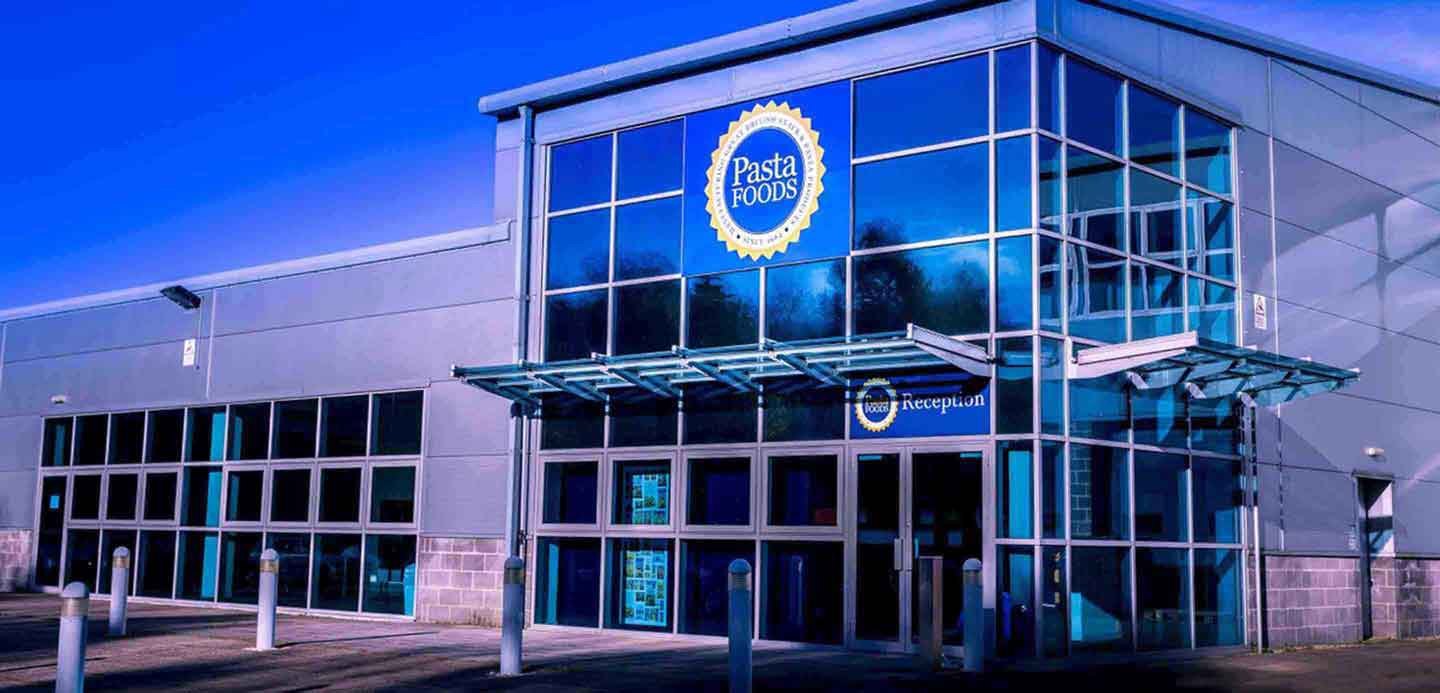 Finding the right flavour of growth finance for Pasta Foods and Snack Creations
Two food manufacturing companies under the same ownership; two very different needs. Snack Creations needed to finance transformational growth; Pasta Foods had to ensure appropriate levels of working capital during a period of high inflation. After a five-year courtship, HSBC UK delivered a finance package for both of them.
It can take time to build a great food manufacturing business and, in this case, two. One is a UK market leader; the other is a global innovator. Pasta Foods and its sister company Snack Creations can be dated back to 1878 with the opening of a mill on the River Yare in Norfolk, still in operation today as the UK's only dedicated semolina mill. Pasta Foods Ltd was the combination of several pasta businesses in 1956. It then became a division of the RHM food group in the 1980s and in which it remained until a management buy-out in 2003.
A leader of this buy-out was Simon Webber, an executive who had cut his corporate teeth at the Tomkins conglomerate in the 1990s. He knew from the start that it would be a long journey. There had been chronic under-investment in the group yet the market for pasta in the UK was growing strongly. And within the business was an interesting operation making "snack pellets" – extruded shapes made from potato which food manufacturers could fry, bake, expand, season and package into a variety of savoury snacks.
Over the next two decades, the business grew steadily – but not perhaps as rapidly as Webber believed it could. In 2014, pasta production capacity was boosted by the opening of a new factory in Norwich. But the potential for the snack pellet business, which was serving a growing number of customers making "healthy" snacks from lentils and chickpeas, was being constrained by an old and increasingly inefficient plant at Great Yarmouth.
In 2019, Simon Webber bought out the snack business from his colleagues to create a separate company – Snack Creations. Then, in 2020, he bought them out of Pasta Foods as well.
Today, as the sole owner, he is determined to grow the group for the long term. "My ownership period is forever," he says.
Although sharing the same heritage and ownership, the two businesses are very different – particularly in their growth trajectories and finance requirements.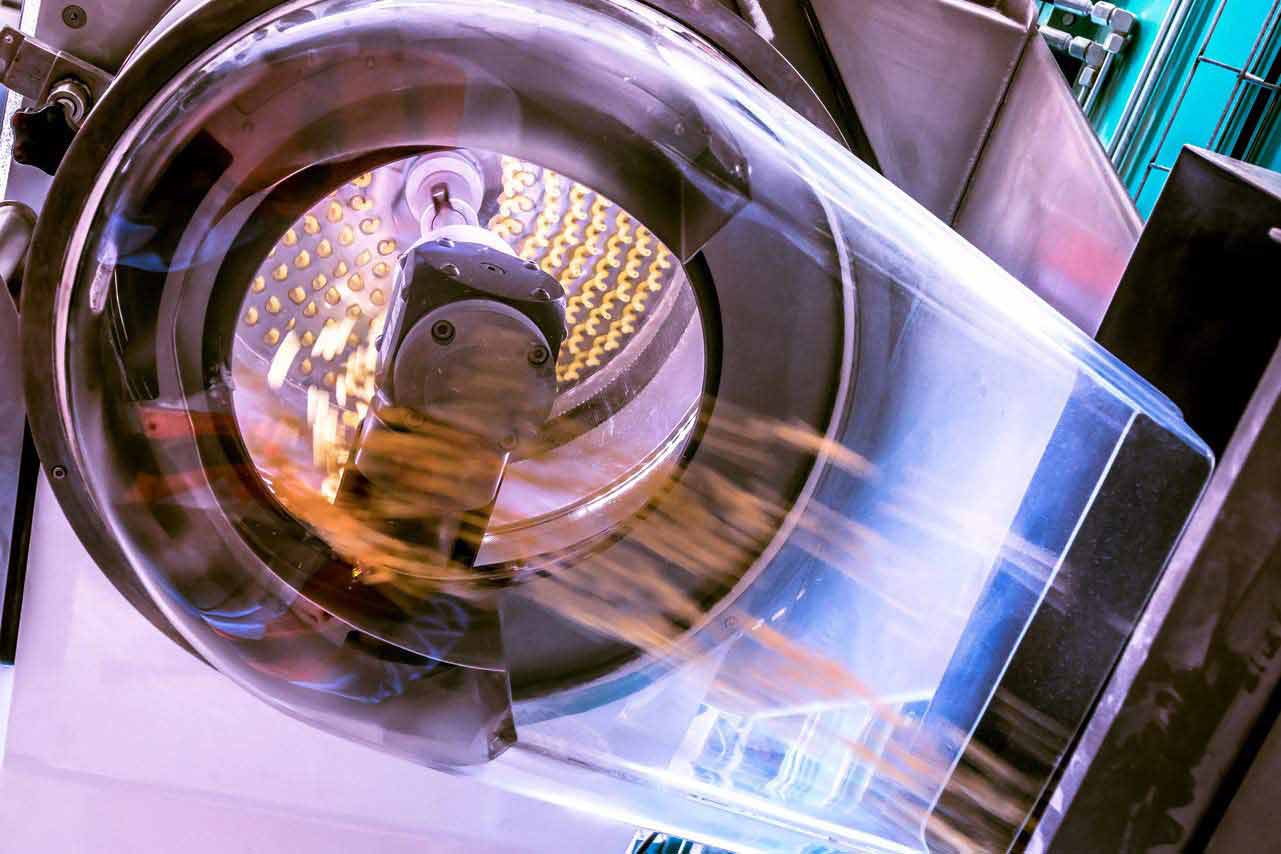 Pasta Foods: growth and challenges
Pasta Foods is the UK's only dried pasta manufacturer of scale. It's a vertically integrated enterprise that buys durum wheat and mills it to make semolina. It sells this to some third parties but uses the majority to make pasta; its customers are food manufacturers making pasta salads, pasta recipe dishes, canned pasta, soups, snack pots and ready meals. But, says Webber emphatically, "we are not selling just pasta. We are providing a solution for a food manufacturer who require an ingredient for a dish that will go onto the supermarket shelves."
Quality, he says, is a given "but where we will always outperform is on service." That means being able to adapt rapidly to changing customer requirements. If the sun shines in the first week of May, sales of pasta salads go up and customers need more product. A long hot summer leads to significant wider changes in eating habits. "Whatever the change in our customers' requirements, our answer will always be yes," he says. This ability was evident during the Covid pandemic when demand for pasta salads, that staple of office desk lunches and family barbecues, had to be rapidly replaced by recipe dishes.
In the past two years, shortages caused by poor harvests and the conflict in Ukraine have driven up the price of durum wheat dramatically and it remains at historically high levels. "When your cost base goes up by two or three per cent it's your problem," Webber observes, "but when raw material prices go up by 100% that is an industry problem."
Despite the challenges, Pasta Foods is well-positioned. Over the past seven years, approximately £15m has been invested in the business. It is based in a world-class facility: Webber says that a top supply chain executive in a global food company described the Norwich factory as "one of the best factories he had ever seen in the world in any category." Its customers are winning market share and the market for pasta salads and recipe dishes is developing in continental Europe. "We can see further opportunities for growth on the back of our high quality and service levels."
When your cost base goes up by two or three per cent it's your problem - but when raw material prices go up by 100% that is an industry problem.
Snack Creations: growth and challenges
Snack Creations, on the other hand, doesn't sell a finished product. It is an innovation-led business with customers ranging from global food manufacturers to new entrepreneurial ventures. It is much more export driven, with customers in over 40 countries. It is a business that lives and breathes new product development; it is working with quinoa, split peas, cassava, sweet potato and plantain. It is a sector in which a small customer today can quickly become a giant. "There are many snack companies around that didn't exist five years ago," says Webber.
It is a large market in which there is plenty of room for growth. "I know that we will be eating many more 'better for you' snacks in the future. The biggest player is ten times our size and there is no reason why they should be so much bigger."
To take advantage of this rapidly growing market, Snack Creations required similar levels of investment enjoyed by Pasta Foods. Where Webber needed support was to buy and kit out a new factory for Snack Creations. "It was a time sensitive transaction as it was an existing building being sold by a large multinational," he explains. "The agent was not interested in waiting for us. This was a transaction that needed to be done on time."
It also had to be conducted at a time when inflationary pressures were being felt throughout the business – in raw materials prices, energy, logistics, packaging and labour costs – and although prices were being passed on appropriately to customers, the business was still consuming additional working capital.
Over my career, I have refinanced businesses five times. Without exception, the refinancing with HSBC UK has been the smoothest. They delivered exactly what they said they would deliver because they knew exactly what we wanted.
The new financing
At this point – after a five-year courtship - HSBC UK was able to step in with the finance to unlock the next phase of growth for the group.
From 2017 Pasta Foods had been in regular touch with HSBC UK, even though it was not providing any banking services to the business. Holding regular conversations with HSBC UK's relationship director Stuart Mackie, the fit with HSBC UK became evident. "It was clear that HSBC UK was not going to change its mind after a year or two. Their ambitions were obvious."
"We saw that their existing arrangement just couldn't deliver on their ambitions," says Stuart Mackie, "and because we had built an open and honest relationship with Simon and colleagues over several years, without actually banking the business, we had a very good understanding of what the business required."
Crucially for Webber, the new facilities reflected the growth dynamics of Snack Creations. "We had been through a period where our loan facilities were simply based on the percentage of the assets against which banks would lend. But our business was changing and growing. We were entering a growth period where bank lending could be a multiple of EBITDA. Worrying about whether a bank will lend you 75% on a property or will lend to you 3.5 times EBITDA makes a very big difference in what you can actually do. Having the understanding that HSBC UK recognised and treated us as a business on a growth curve was very helpful."
In the autumn of 2022, the refinancing was completed: a £27m asset-based lending package that funded stock and debtors and provided the working capital to accommodate growth and inflationary pressures, along with FX buying and hedging facilities to support its growing international business; and a £10m equipment finance facility provided the necessary headroom required to purchase and kit out the new factory for Snack Creations. Since then, as the equipment costs and specifications have shifted, HSBC UK has increased the equipment finance facility to £14m and provided an £8m trade finance facility for its import. "It's important for us to remain nimble to meet the group's changing requirements," says Stuart Mackie.
"It was an exceptional performance by HSBC UK," concludes Simon Webber. "Over my career, I have refinanced businesses five times. Without exception, the refinancing with HSBC UK has been the smoothest. They delivered exactly what they said they would deliver because they knew exactly what we wanted. They were having appropriate conversations at the right times and had built up a picture of what we were as a business. They were head and shoulders above the others."