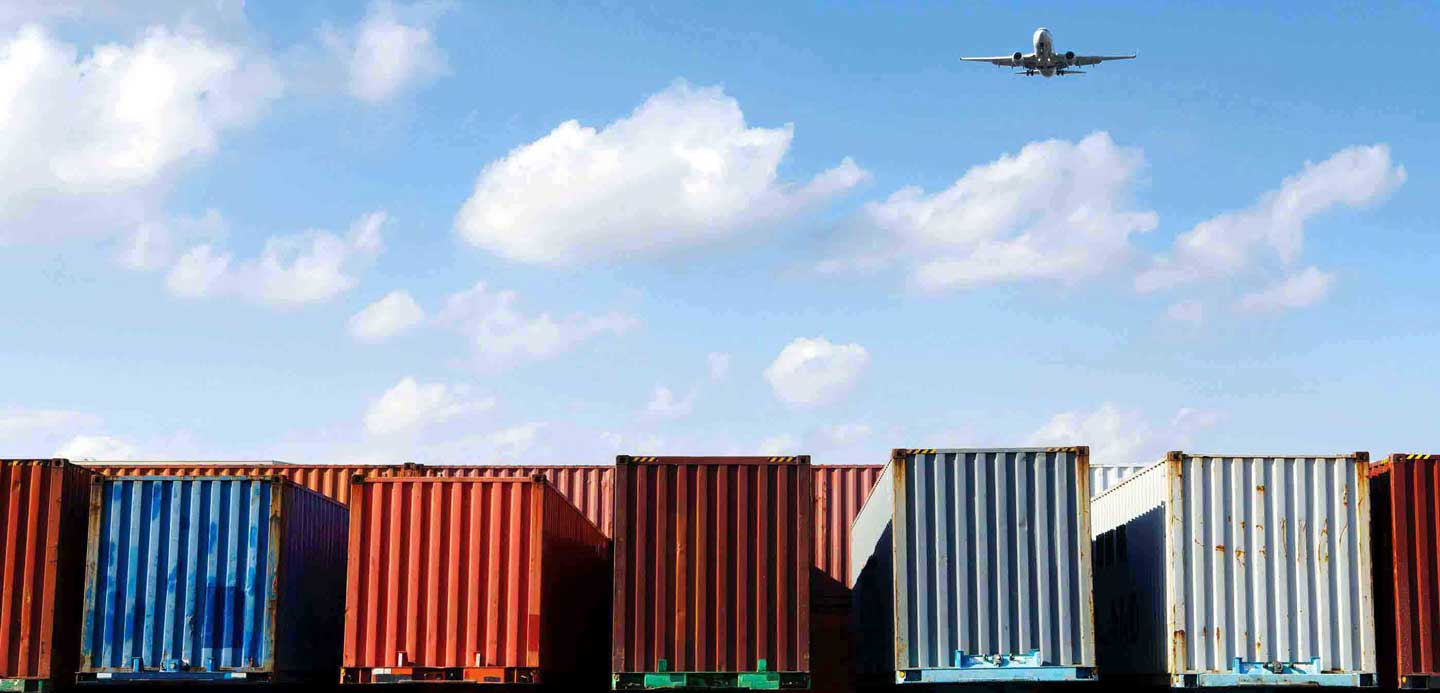 Growing a business

Seeking new opportunities
Taking your business overseas - where should you start?
Exporting offers huge opportunities for businesses to reach new customers in new markets and spread their risk. From adapting your products to researching markets, we take you through the key steps to trading successfully overseas.
Making the move overseas can bring real benefits to your business but where do you begin?
1. Start from a good place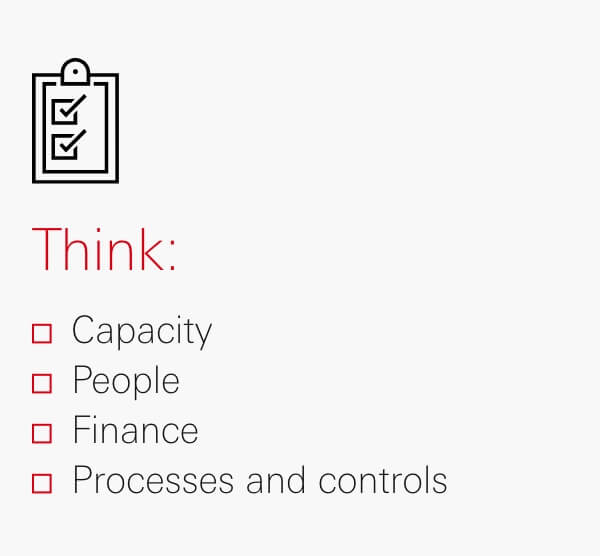 Capacity – can your production cope with increased demand?
People – do you have enough people with the right skill-set?
Finance – exporting can increase your trade and cash flow cycle
Processes and controls – growth means your processes and controls will be stretched.
2. Is your product/service right for overseas markets?
Your product or service may be performing well in the UK, but can you translate that success into a new market? Ask yourself:
Which countries have the highest demand for my product/service?
Are any modifications required, for example, to comply with regulations, and what will the cost impact be?
What is my USP and will that work in new markets or are there different features and benefits I can use?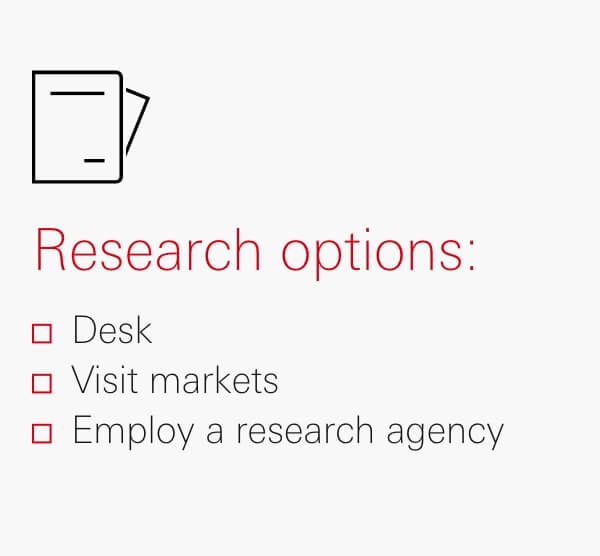 Thorough research can help you identify the right markets for your product and services, build a robust export plan and prevent costly mistakes later on.
You can conduct this research in different ways:
From your desk – articles, industry reports, guidance from economic development agencies and the Department for International Trade (DIT) are good places to start
Visit potential markets – trade missions, conferences and trade fairs can be great opportunities
Employ a market research agency
What should you research?
Cultural considerations that could affect operating in these markets, for example, language and ways of doing business
State of your particular industry in the target markets
Level and type of competition and how they operate
What your target customer looks like – consider preferences, buying power, and buying behaviour.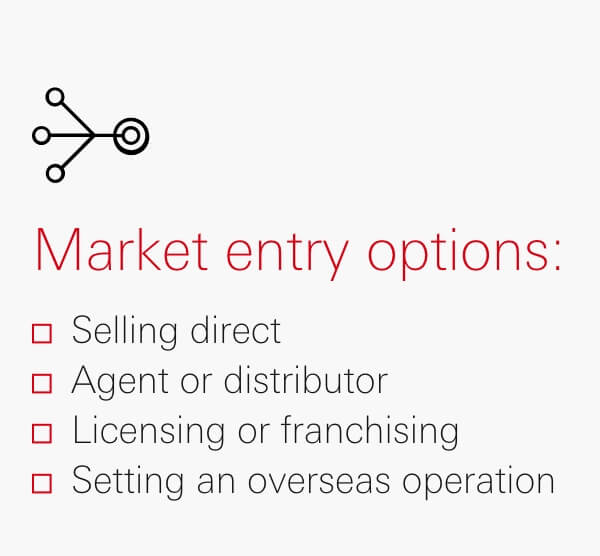 Your research into potential markets will help inform decisions about the best route to access that market. There are several options, each with its own pros and cons:
Selling direct
Advantages:
greater control
closer relationships with customers
lower costs if you go down the online sales route
stay close to your brand.
Disadvantages:
need to have a member of staff dedicated to that market
higher costs of entry if you have a physical presence in the country
dealing with language and cultural barriers.
Using an agent or distributor
Advantages
a quick and easy way to get started
help you reach potential customers easily through established networks
overcome language or cultural barriers
distributor canbear currency risk, hold stock and provide sales support.
Disadvantages
loss of control over your product/ service
contract terms should be checked carefully to avoid surprises
relationships with your end customer are at arm's length.
To find out more about selling direct or appointing a third party, click here
Find out whether an agent or distributor would work best for your business
Licensing or franchising
Advantages:
launch a new product or service (licensing) or take an established product into a new market (franchising) quickly
pass on some of the expense and risk of entering a new market
supports rapid growth.
Disadvantages:
potential high initial upfront costs and returns will be lower
not available as a recognised route to market in some countries
risk of the quality or your product/service being compromised leading to loss of reputation.
To find out more about licencing or franchising overseas, click here
Setting up an overseas operation
Advantages:
greater control over customer service and ongoing support
potential for higher levels of market penetration
opportunity for expansion.
Disadvantages:
high initial capital costs
greater risk
issues around recruitment and retention.
5. Marketing and selling overseas
A good website can be your shop window to the world and social media can reach customers in new markets.
Consider making your website content available in the local language and the local currency
Be aware of the culture or religion in target markets when selecting colours or images
Social media can raise brand or product awareness and, when paid for, can generate useful data
Trade fairs and trade missions can help start building networks, generate contacts, and raise awareness of your offering.
6. Finance
Ensuring you have appropriate financial controls in place to secure payment and manage currency volatility can help take a lot of the risk out of exporting.
Securing payments
When you're just starting to export, trading on open account, sending an invoice and getting paid in 30 days is a simple way to start, as long as your customer is able and willing to pay
As your exports increase, the risk of non-payment grows. Trade finance tools, such as bills (documentary collections) and letters of credit, can provide you with greater credit control.
Managing currency volatility
Accepting and paying in foreign currency can make your business more profitable and attractive to overseas customers, but it can bring risks
Hedging can help mitigate the risks of currency fluctuations.