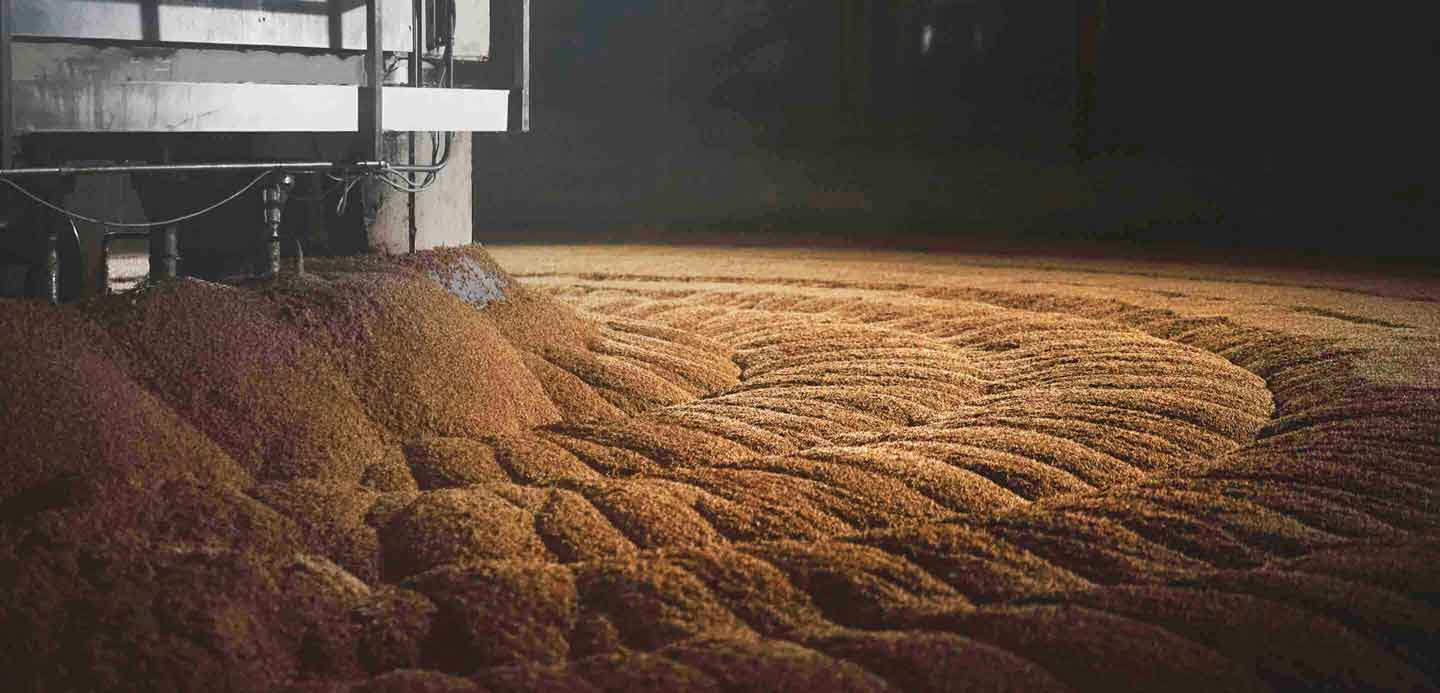 Accessing Capital

Enable Growth
Improve Financial Ratios
Flexing to meet volatile conditions: Anglia Maltings
Food processing and manufacturing companies have been facing serious challenges in recent years, notably surging commodity and energy prices. To deliver the appropriate finance for these businesses in such volatile times requires deep knowledge and a passionate commitment to the sector, as HSBC UK's support for Anglia Maltings demonstrates.
The challenge
Faced with rising energy costs and volatile commodity prices, Anglia Maltings needed greater flexibility and liquidity to meet its working capital requirements while also planning for long-term growth.
The background
For millennia, mankind has been growing barley and turning it into malt. And the use of malt in brewing could be said to be mankind's first use of biotechnology. Not for quite as long – but for more than 150 years - Norfolk-based Crisp Malt has been one of the great exponents of this art and science.
As with all businesses that depend on purchasing an agricultural commodity, Crisp has had to contend with volatile external factors – from droughts and floods to wars and trade politics. And the past three years have seen more than their fair share of such factors.
The principal enterprise within the wider £200m+ turnover Anglia Maltings group, which also comprises food ingredients companies Edme and MFP, Crisp is one of Europe's largest maltsters with operations across the UK, Germany and Poland.
Malting: a long-term industry
Malting is an industry that requires long-term planning, as the barley will be in the ground for up to a year before it is harvested. It is also a business of scale and complexity. Harvest delivery is a huge logistical exercise which is acutely weather-dependent for its actual timing. Control of the quality of the raw material is critical. Crisp's maltsters then work their magic in the three-step process of steeping the grain in water, monitoring its germination and then "kilning" (or drying and curing) it to produce the exact malt that its customers have specified.
Commodity and energy prices: short-term challenges
Buying barley and then processing and selling the finished malt requires significant working capital. And at the start of 2022, the working capital requirements of the business suddenly became very different.
The conflict between Russia and Ukraine, two of the world's largest grain producing countries, caused markets to skyrocket. In mid-May 2022, the London wheat future price – the global benchmark for grain - peaked at £352 compared to the previous year's price of £178.
Production costs also went through the roof; malting barley is an energy intensive process, relying on gas and electricity to run the huge fans required during germination to move air through the grain bed, and the boilers and burners required to dry the grain during kilning.
HSBC UK really understood what we wanted to achieve. They shared in the vision of how we want to succeed and they wanted to support us in that. When you talk to them, you always feel like they are proactively trying to find a solution for how it can work for the business.
The refinancing
For Anglia Maltings' CFO George Thompson, however, this was not a crisis but an opportunity. Thompson, who has been on the board since 2018 and became CFO in 2021, had a major refinancing of the Group on the top of his to-do list.
An existing five-year syndicated arrangement had been rolled over in single-year extensions as a result of the Covid pandemic but he was eager to reset the banking facilities for the group to provide a financing structure for the longer term.
"You only want to refinance once every few years but it was fortuitous that we were revisiting our limits and our facility levels at that time. We wanted to refinance term loans that had been part of a previous investment strategy but also increase the limits on our inventory and debtor finance facilities to accommodate the higher working capital consumption that the combination of higher barley and energy prices was demanding."
Against this fast-moving backdrop, Thompson and CEO Stuart Sands presented their strategy and vision to a number of banks.
There had been a relationship between the Anglia Maltings group and HSBC UK for seven years and the strength of that relationship came to the fore. Thompson says that the facility could have been syndicated – as it had been previously - but ultimately chose HSBC UK to be the sole financier, agreeing a new £93m Asset Based Lending facility based on a three-year term, with an option to extend.
"When we asked about whether HSBC UK would provide 100% of the finance, their decision-making was very fast," says Thompson. "They were flexible, pragmatic and understood our business. They had seen it perform well. We didn't have to explain in detail how the Ukraine war was affecting our working capital cycle because Allan Wilkinson, HSBC UK's head of agrifoods, understood immediately. That gave us great comfort. They knew that this was a requirement for working capital and not a structural increase in risk on the business.
"That speed and agility was something we wanted in our financing partner. It was quite clear that they weren't just a bank. They were a financing partner. They really understood what we wanted to achieve. They shared in the vision of how we want to succeed and they wanted to support us in that. When you talk to them, you always feel like they are proactively trying to find a solution for how it can work for the business."
HSBC UK's international presence was another important consideration. Crisp Malt was already using HSBC UK to provide banking services for its Polish operation. "They have always been a global bank to us and if we see further opportunities abroad, HSBC UK's worldwide footprint is a consideration."
The new facility provides the Anglia Maltings group with the financial flexibility and liquidity to comfortably trade through the current high commodity cycle while also supporting its long-term strategic objectives.
Crisp provides 450,000 tonnes of high-quality finished malt and other products every year to brewers, distillers and food manufacturers. Its focus is on speciality malts which enable its customers to create different products. That flavour-packed craft beer you sampled recently? It's the Crisp malt that packed it with flavour. Not only is there a growing and diversifying demand for speciality malts in the beer and whisky markets but also as an ingredient for innovative developments in foods such as cereals and cakes.
"We are operating as a producer of The Finest Malt, supplying our customers when, where and with the malts they want" says Thompson, "and we want to grow with our customers, creating lasting partnerships that bring flavour and joy to life." One area where the company's customers are creating flavour and joy is the Scotch whisky industry. "It's a buoyant market experiencing strong demand, particularly in Asia and in North America," notes Thompson, "so it's growing our exports and it's a delicious product!"