Trading places after Brexit
During the Brexit referendum campaign, trade was only mentioned briefly, with the focus on the freedom of movement of EU citizens into the UK and the cost of membership to the EU club.
But once the dust settled and the implications of untangling the UK from a union it had been part of for more than 40 years became clearer, it was apparent that trade was going to be the most difficult and important Brexit factor of all.
A three-strand trade policy
In the EU, membership of a single market allows goods originating in the 27 countries to travel without duties and routine stoppages across the union. Meanwhile, membership of a customs union means goods from outside the EU are only declared once at point of entry into the union and then are free to travel to any of the 27.
A Brexit deal would essentially keep that arrangement until the end of 2020 at least, while a no deal would see that arrangement end as soon as the UK left the union. In either scenario, the UK and EU would need to negotiate a long-term trade agreement, with both sides expressing their desire to establish a system that facilitates trade between the two territories that is free from tariffs and has as few customs checks as possible.
At the same time as deciding on the future trade relationship with the EU, the UK will need to roll over 40 trade deals with 70 countries, which it was part of because of its EU membership. This includes large deals with Canada and Japan. Some of those countries may see that as an opportunity to re-negotiate deals.
The third strand of post-Brexit UK trade policy will be to negotiate new trade deals. This could eventually include deals with the US and China, the world's largest economies. However, the Department of International Trade is initially targeting a grouping of 11 countries on either side of the Pacific Ocean who are part of the Comprehensive & Progressive Agreement for Trans-Pacific Partnership. That agreement came into force at the end of last year and signatories include Australia, Canada, Chile, Japan, Mexico, Vietnam and New Zealand.
Reliance on EU food trade
The future of UK trade policy will be key to the UK food and farming industries, as the EU is currently a disproportionate customer and supplier of agri-food products compared to other goods. In the last year the UK exported £363 billion of goods – half of that total to the EU. A similar proportion of the £503 billion in total imports comes from the EU. But 60% of the UK's £23.1 billion in agri-food exports end up in the EU, with 70% of the £47.4 billion of agri-food imports from the EU¹.
Brexit will mean that the UK will become the EU's largest single market overnight, around £14 billion more than the £19 billion it ships to current leader the USA. The UK will also be the EU's largest agrifood supplier, around £3 billion more than the amount Brazil and the USA supply. This interdependency of the EU and UK on agri-food products and other goods suggests that the two will want to do a trade deal which allows tariff-free trade. Tariffs are the duties that are applied to imports by mutual agreement, which are often set and monitored by the World Trade Organisation, a group of 164 countries. The UK has been a member of the WTO through its membership of the EU and will become an independent member after Brexit.
Higher food tariffs
The WTO has presided over a gradual decline in general tariffs, but rates on non-food goods have fallen much faster and further than those on food. So while tariffs on dairy imports are as high as 36%, they are just 2.5% on machinery or petrol imports. There is a resistance to lower agri-food tariffs, especially between countries who have significant agricultural industries. The thinking is that reducing tariffs might lead to cheaper food imports and consumer prices in the short-term, but ultimately threaten domestic production and food supply.
This is the dilemma facing the British Government as it devises its post-Brexit trade policy. The trade department and treasury may argue for a liberal trade policy which will reduce tariffs on imports and exports to encourage sales of UK non-food products and reduce the cost of imports. Meanwhile, DEFRA is keen to preserve tariff imports to protect the UK's farms.
Perhaps the greatest risk for farming businesses is if the UK Government unilaterally cuts tariffs on imports, while UK exports are still subject to tariffs. They might do this in a 'no-deal' Brexit to allow the free-flow of essential imported products or if they wish to reduce consumer prices.
Internationalist Brexit
In the longer-term, it looks likely that the UK Government will want to pursue an internationalist, free-trade policy, brokering as many deals as possible to prove that Brexit is a success. That might threaten UK production. In protesting a freer trade policy, it will be important that the UK farming industry does not portray itself as protectionist and not open to the opportunities of a more liberal regime.
In the longer-term, the UK Government will want to pursue an internationalist, free-trade policy brokering as many deals as possible.

Cedric Porter, Brexit Food & Farming
It will be fair enough that farmers demand similar tariffs and duties for imports as well as for exports and that food that is imported is not being produced at lower standards than the UK. However, preventing imports will not be fair on consumers and will also shield the UK from competition that could help it improve its products and appeal.
It is likely that a policy will evolve where a certain volume of imports is allowed into the UK from all destinations which are free from tariffs, with higher duties on volumes over that limit. This system of Tariff Rate Quotas allows a country to benefit from the import of cheaper food but sets a limit to protect its own product. New Zealand already sells meat into the EU on this basis and is fighting to extend the system to an independent UK.
Whatever type of Brexit it is, the British food and farming industry should not just be looking to overprotect itself but rather look at the developing opportunities. It is one of the world's best places to grow grass to produce top-quality and competitive dairy and meat products, while its cereal farmers have some of the highest yields in the world and excel at producing in-demand products such as malting barley and milling wheat. The big challenge for the whole of Europe, including the UK, is that it is not a growing market, with populations still increasing in Africa, Asia and South America. If the UK can capture more sales in these parts of the world, then Brexit can be a success.
Cedric Porter is editor of Brexit Food & Farming, a monthly briefing tracking and analysing Brexit's impact on the food and farming sectors – see: www.brexitfoodandfarming.com
He can be contacted on +44 1892 543444 or by email:cedric@supplyintelligence.co.uk
Learn more about how your business could benefit from specialist support from HSBC UK by visiting our Agriculture pages. To speak to an agriculture specialist, please call 07387 245208 (Lines are open 9am to 5pm Monday to Friday except public holidays).
Top ten UK food & drink export destinations
1. Ireland
2. France
3. US
4. Netherlands
5. Germany
6. Spain
7. Belgium
8. China
9. Italy
10. Hong Kong
Source: Food and Drink Federation
Related articles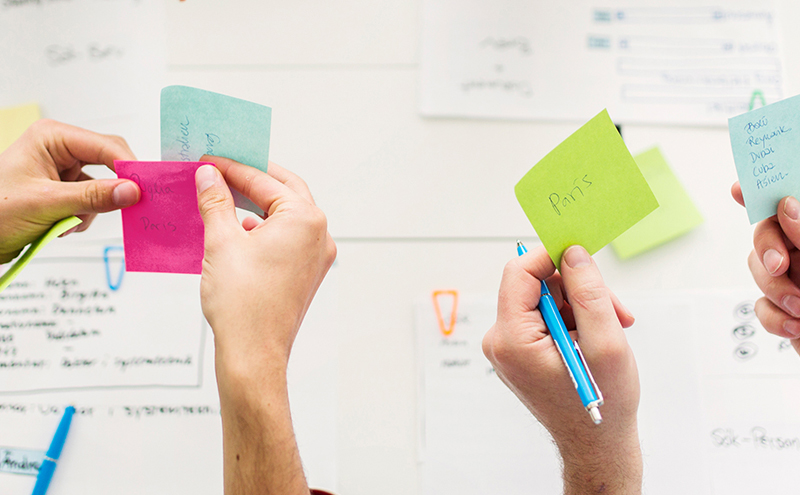 Tips on planning for the implications of Brexit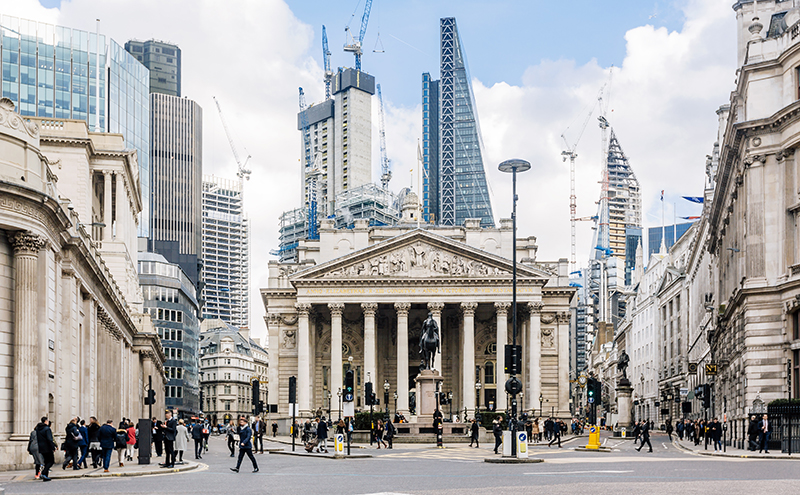 How HSBC can support your business before, during and after the Brexit process