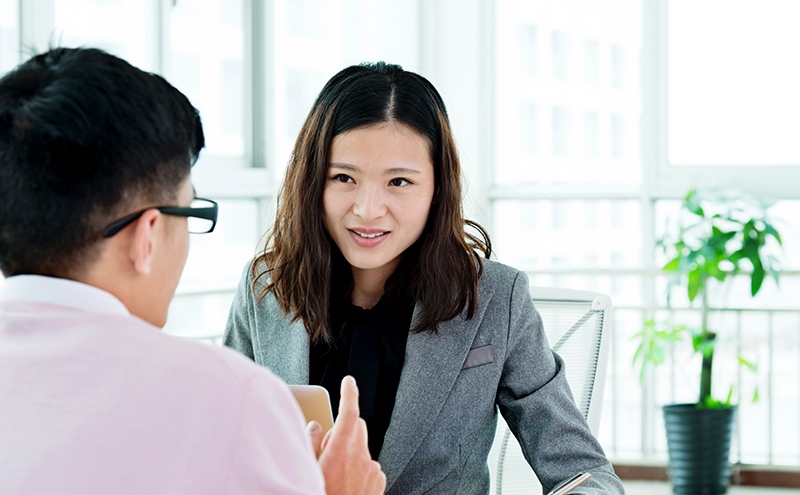 The two-way benefits of business mentoring
From accelerating growth, to solving seemingly intractable business problems and even restoring your enthusiasm for the business, working with a mentor can be transformational. But the relationship is not a one-way street, the whole process can bring real benefits to the mentor as well.
When innovation foundation NESTA looked at the financial performance and economic impact of mentoring on 25 businesses, they found that – even a short time after the mentoring programme – there was a net additional increase in turnover across the businesses of £1.3m, directly attributable to mentoring1. Yet, a study found that nearly two-thirds of CEOs had no external leadership advice2.
The benefits of mentoring
The research showed that improving mentees' strategic business planning was the most important outcome. The 'overall direction of the business' was the most commonly reported improvement.
Owner-managers also cited a better understanding of their competitive position and potential customer base, better financial management and forecasting, and a better view on how to manage growth. Many also said mentoring had reawakened their enthusiasm and passion for the business1.
Mentoring at every stage – start-up, growth, crisis
"Business owners and leaders are busy people and making time for mentoring might seem like a luxury," says Kerrie Dorman, founder of the Association of Business Mentors.
"We see it as a necessity. It has the power to accelerate a company's paths to growth. Businesses can access their mentor's experience to fast-track the entire process of growth and sense-check the business direction along the way. Ultimately, it saves far more time than it takes and increases efficiency."
Kerrie cites the example of a growing company where changing dynamics were causing problems. Mentoring focused on helping the founders define their roles, play to their strengths and even design the physical work environment.
"In three years, they increased turnover from £250,000 to £1.5m because they were able to manage their growth more effectively," adds Kerrie.
But mentoring is not just about guidance for start-ups, even the most experienced business owner can benefit from external advice and guidance.
If you're hitting a significant point of growth or change, for example, a mentor can be an accelerator, but also a reality check, making sure that you have considered all the relevant options and ramifications – from the level of investment needed to the impact on your work-life balance.
Businesses can access their mentor's experience to fast-track the entire process of growth and sense-check the business direction along the way.
Two-way benefits
It also isn't only the business owner or executive who gains from the relationship.
"Mentoring is one of the most satisfying roles you can take on," says Kerrie Dorman. "The chance to delve into one's experience and pass that on to someone else in a professional capacity, to see someone grow with the help of your mentorship, is hugely rewarding."
Sarah Moss agrees: "It's a great learning experience for the mentor as well. They get the space and a new perspective from which to think about their own business or personal development."
Learning from the next generation
For more experienced business leaders mentoring the next generation can provide some fascinating insights and lessons that you could apply to your own business.
From a management perspective, by 2020 millennials will comprise more than 50% of the UK workforce. Developing a close working relationship with a fellow business leader from this generation could some provide some valuable insights into managing millennials and what motivates and engages them.
They're known as the 'world's most powerful consumers', so a thorough understanding of millennials' buying habits and expectations can bring a real benefit to your bottom line. A strong mentoring relationship means that while you're passing on your business experience, you can also learn from working closely with a member of this all-important consumer group.
Finding your mentoring fit
Whether you are mentor or mentee, finding the right person to work with is vital to the success of the relationship.
Although professional mentors should ideally have a formal qualification and professional indemnity, many mentoring relationships are peer-to-peer, where owner-managers or executives share their knowledge and skills.
As business coach and mentor Sarah Moss of Sarah Moss Associates Ltd suggests, this is valuable when the mentor has first-hand knowledge of your industry and challenges. It can also be just as helpful when they come with wider experience, good networks and contacts because they help you see from the perspective of another industry and tap into new resources.
Peer-to-peer mentoring groups are an interesting alternative to one-to-one sessions. They offer a forum for testing out ideas and sharing issues, guided by one or more mentors. The chance to work with peers broadens horizons and can throw up common concerns and new solutions.
Making it work for both parties
Mentors and mentees need to be open and clear about their expectations. Good mentors are flexible to the individual needs of the business and executive, positive rather than critical and are honest, but diplomatically. Mentees have to be prepared to listen to suggestions and to act on them – in essence, they have to be committed to making changes.
Every situation and mentee is unique, says Kerrie Dorman.
"An executive might need a one-off 'blast' session that gives them a sounding board and a confidence check that they're heading in the right direction. That might do the trick in itself," she says. "At other times – a point of growth or crisis – regular sessions may be better that gradually morph into quarterly meetings. A credible mentor will be able to pinpoint what's needed."
Sarah gives the example of a high street retailer that had hit a plateau in terms of growth. The owners knew something needed to change but were stuck in the daily running of the business. Their mentor worked with them in detail to improve their processes, source new systems and gain more confidence in managing and delegating.
Tap into the magic of mentoring
Real change, says Sarah Moss, can take years and isn't likely to happen over a few sessions. But, she says, the mentee will become aware of what's preventing them from moving forward with something, and this can often be a catalyst for change.
There's work to do, of course. Mentees can't just turn up and expect to be given all the answers and have their problems solved. They will find help, though, to move in the right direction. Sometimes, when the mentor has very specific experience and knowledge, there can be both practical support and longer-term guidance.
One CEO, for example, had contracts coming up that she felt they'd be unable to fulfil without more staff. The mentor was able to signpost her to trusted recruitment agencies, but also question her more widely about how the company responded to opportunities for growth, how it did forward-planning and how contracts were prioritised.
"We often find there is procrastination in running a business, and it's understandable because executives and managers have responsibilities," says Kerrie Dorman. "A good mentor will set actions and hold the mentee to account if they don't act; they'll ask bold questions, be honest and up-front, and hold regular reviews to keep things moving forward."
Finding a mentor