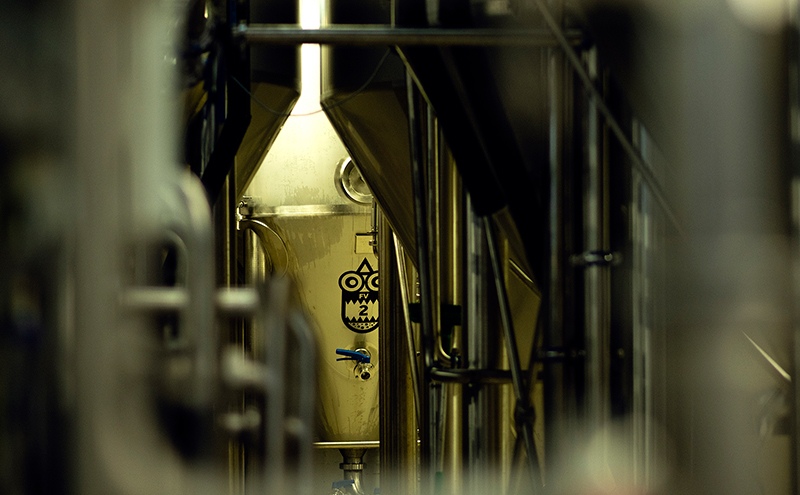 Magic Rock Brewing's distinctive beers were in high demand from the company's humble beginnings in a Huddersfield outbuilding. Eight years on, the company produces 2.7 million pints a year and has supermarket deals in its sights. Its founder reflects on the early factors in its success.
1. Hit the wave at the right time
Surfing a trend is partly a matter of luck. But ensuring your business is poised to capture a soaring market also demands sound judgement and a willingness to change your plans.
In the early stages of Magic Rock, founder Richard Burhouse planned to handle production duties personally. He attended a brewing course at Sunderland University in 2010 – but he was conscious that the US taste for hoppy craft beer was likely to swamp the UK at any moment.
"I realised there was a gap in the market that wouldn't be there forever," he recalls. "If the beer was to be there at the quality I needed, the time was now."
Burhouse moved quickly to ensure he didn't miss the opportunity. He persuaded Stuart Ross, who was working at a small brewery in Sheffield, to join Magic Rock – leaving Burhouse free to focus chiefly on marketing.
I realised there was a gap in the market that wouldn't be there forever. If the beer was to be there at the quality I needed, the time was now.
2. Be professional from the start
Another early recruit to Magic Rock was a local designer, Rich Norgate, with a track record for clients as varied as Reebok and the Arctic Monkeys. Burhouse charged him with creating a distinctively contemporary look for the company's branding and products.
"It was the polar opposite of cask branding in the industry, which tends to use very traditional images of dogs and lighthouses," Burhouse says. "I was influenced by the American scene, which has a lifestyle look and feels targeted at a modern, youthful drinker."
The professional look was convincing and certainly set the business off on the right foot from the start. Burhouse fielded many calls asking for Magic Rock's marketing department, at a time when the company still comprised two people working in an outbuilding.
3. Build on your mistakes
Before Magic Rock, Burhouse had created an online business selling beer. His idea was a stockless 'bottle shop', where the business would pass consumer orders on to small brewers.
Burhouse invested around £60,000 in the firm, including loans from his father, but it failed to take off. "It was a bit too early to market: there weren't many businesses following that model at the time," he says.
However, he has no regrets about the false start, which formed the foundations for Magic Rock itself. "It gave me a lot of insight and contacts in the brewing industry. It was a useful learning process – without that first failure, I wouldn't be where I am now."
4. Exploit social media to the hilt
Just six months into the business, Burhouse and Ross took a fact-finding tour to the US to check out beer styles. They were amazed to find local bar patrons in San Diego who already recognised the Magic Rock brand.
This was down to Burhouse's assiduous work on social media. Facebook and Twitter were going mainstream just as Magic Rock was founded. "As a small business, it has the ability to give you a voice nationwide and further afield in a way that traditional marketing never allowed," he says.
Exploring niche forums where aficionados gather – in your specific sector or product area – is a good way to gain visibility. In Magic Rock's case, that meant ratings sites such as Untappd and RateBeer. The latter rated the firm as the world's second-best new brewery in 2012.
5. Make it a labour of love
A self-described beer geek, Burhouse counsels other entrepreneurs to pursue their passions. "I've been able to devote a lot of time and energy to the business without it feeling too much like work," he concludes.