Dance to a DJ's tune: "As soon as you stop moving forward, you're already going back"
Daniel Petruccelli is a DJ and Director of DJW Events London, which hosts soft play and gaming for adults at a bar in London. Here's how his business came out of lockdown bigger, stronger and more fun than ever.
"Plan ahead for expansion"
Pay it forward tips
Stay on top by coming up with fresh ideas

Decide how best to invest for the future of your company


Recruit enthusiastic team players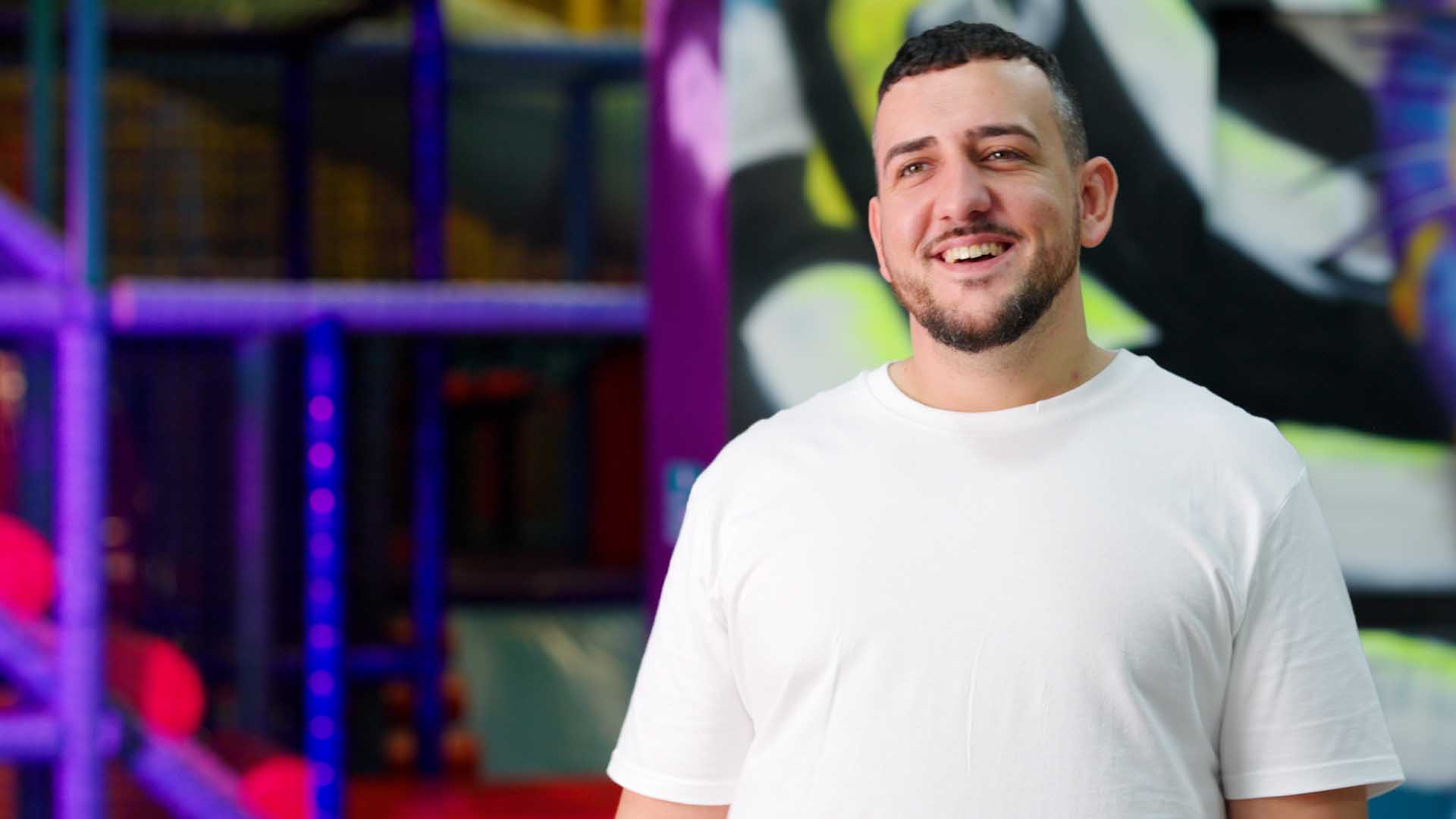 Daniel Petruccelli has turned the magic of soft play, normally the preserve of under-10s, into nights of nostalgic cool for adults. "I was playing music for kids' parties at a soft play centre," says Daniel, who has been DJing since he was 12 years old. "The venue didn't have anything going on at night but it had a license until 12am. I could see where the world was going: bars were leaning towards gaming and fun. It just clicked."
He couldn't resist doing a trial run with friends, and learned a few practical lessons about user experience and maintaining a club-goer's engagement throughout the night. "Going down the soft play slides is fun but, when you're 29, you can only do it for about 10 minutes before you get tired," says Daniel. "So we incorporated musical chairs and other childhood games and consoles." Daniel's first event had just four people in a venue with a capacity of 100, but he didn't let that put him off. In fact, he caught the business bug.
And then… lockdown
Covid-19 tested Daniel's entrepreneurial mettle. "It just ruined everything," he says. "The world was shutting down, and I had to make a decision: do I think I can make this work or not?" He had already tasted success as an agency DJ who'd plied his trade every night in pre-Covid London and now, it was a case of go big or go home. "I made the decision to invest to make the place more appealing to adults after lockdown," he says. "We installed a photo booth, completely redesigned all the lighting and put in a new sound system. We made the money back within a year."
"The transition between DJing and running a business was hard," says Daniel, who had to be a jack of all trades for his small business by doing all of its admin during the day, then actual shifts by night. "I had to teach myself accounting, and I'm actually all right at it now." HSBC Kinetic helped Daniel set up a business current account that offers cashflow and spending insights. "One of the best features is the monthly spending chart," he says. "It breaks it all down so I can see exactly what I'm spending my money on."
Recruiting the right people has also been key to keeping the momentum of the business – and its multifaceted, energetic nights – going. "I look for fun, outgoing people," says Daniel. "They need to be bubbly, with the right vibe, and they need to have the same enthusiasm for the business that I do."


Level-up through business growth
These days, Daniel hosts 175 people every week at his north London bar, selling it out. To move things to the next level, he offers personalisation for private events. Thanks to some word-of-mouth recommendations, he has become a hit in an unexpected quarter – hosting bat mitzvahs. Like any good entrepreneur, he has leaned into this surprising new revenue stream. He is also building a franchise model. Daniel says life is getting easier now that he is well enough established to boost staffing numbers. "Above all, HSBC have offered me peace of mind"
Planning ahead on tech
On a practical level, Daniel had to think about his customer-facing tech, especially as he was sharing his venue with a soft play company that catered for children in the day. Administratively, it had the potential to be a risky set-up. "You need to think about your booking process," he says. "Our system was very generic and there were a couple of double bookings, which caused tension. So, we invested in a bespoke IT booking system."
Thinking about the big picture is key – especially in such a competitive, fast-moving industry. "You need to stay fresh – for us, it's about new games, a new projector scorecard for the venue, things like that," says Daniel. "You need to do a lot of market research and come up with ideas to keep people engaged. As soon as you've stopped moving forward, you're already going back."
You can apply for the HSBC Kinetic Current Account and other HSBC Kinetic products in the app.
The HSBC Kinetic Current Account is subject to application, eligibility and credit check. Terms and conditions and fees apply.