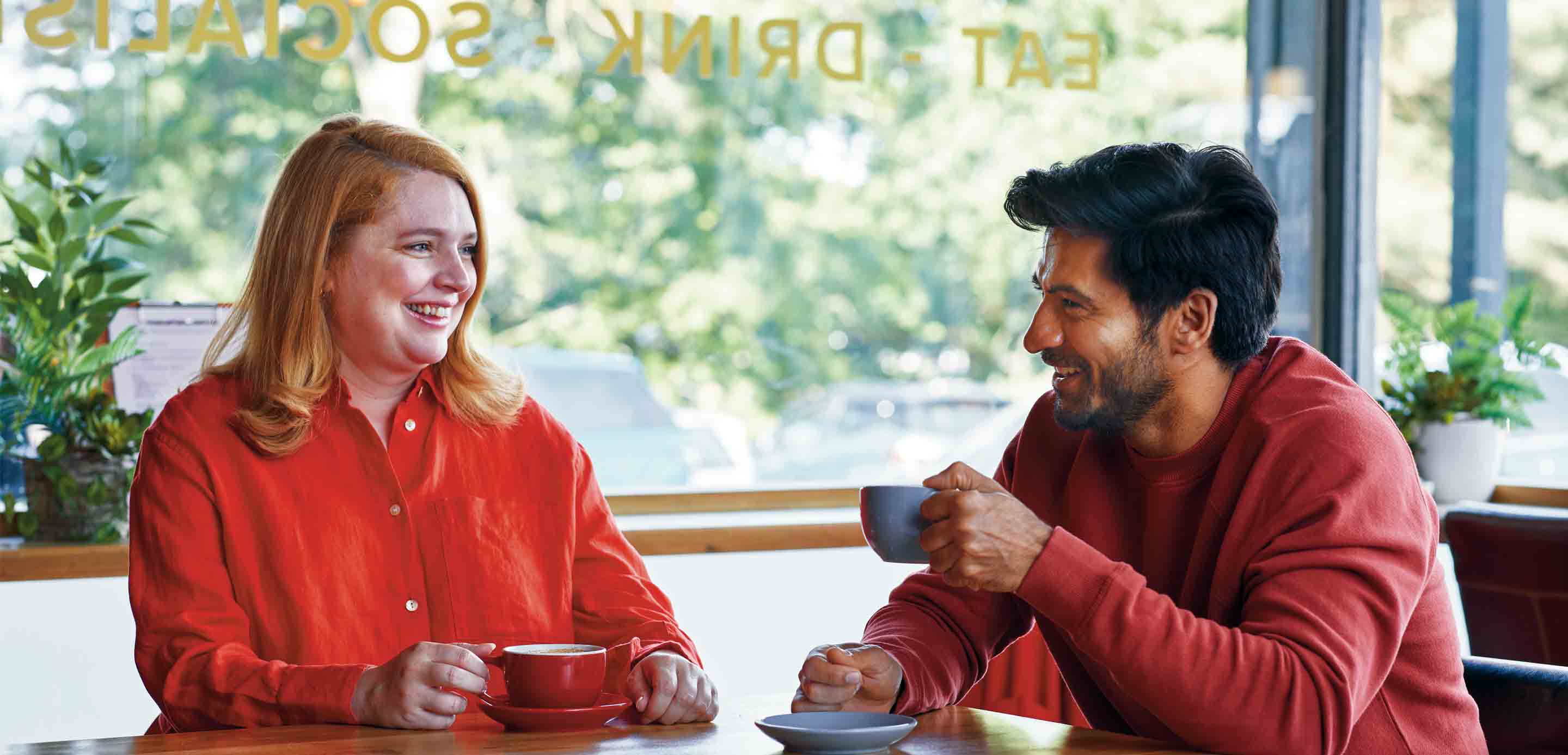 Riding the rollercoaster of entrepreneurship
This article was produced by WIRED Consulting, as part of the WIRED Trailblazers Programme
An astonishing 86 businesses were set up every hour in the UK during the last financial year. This totalled 753,168 new companies being registered on Companies House.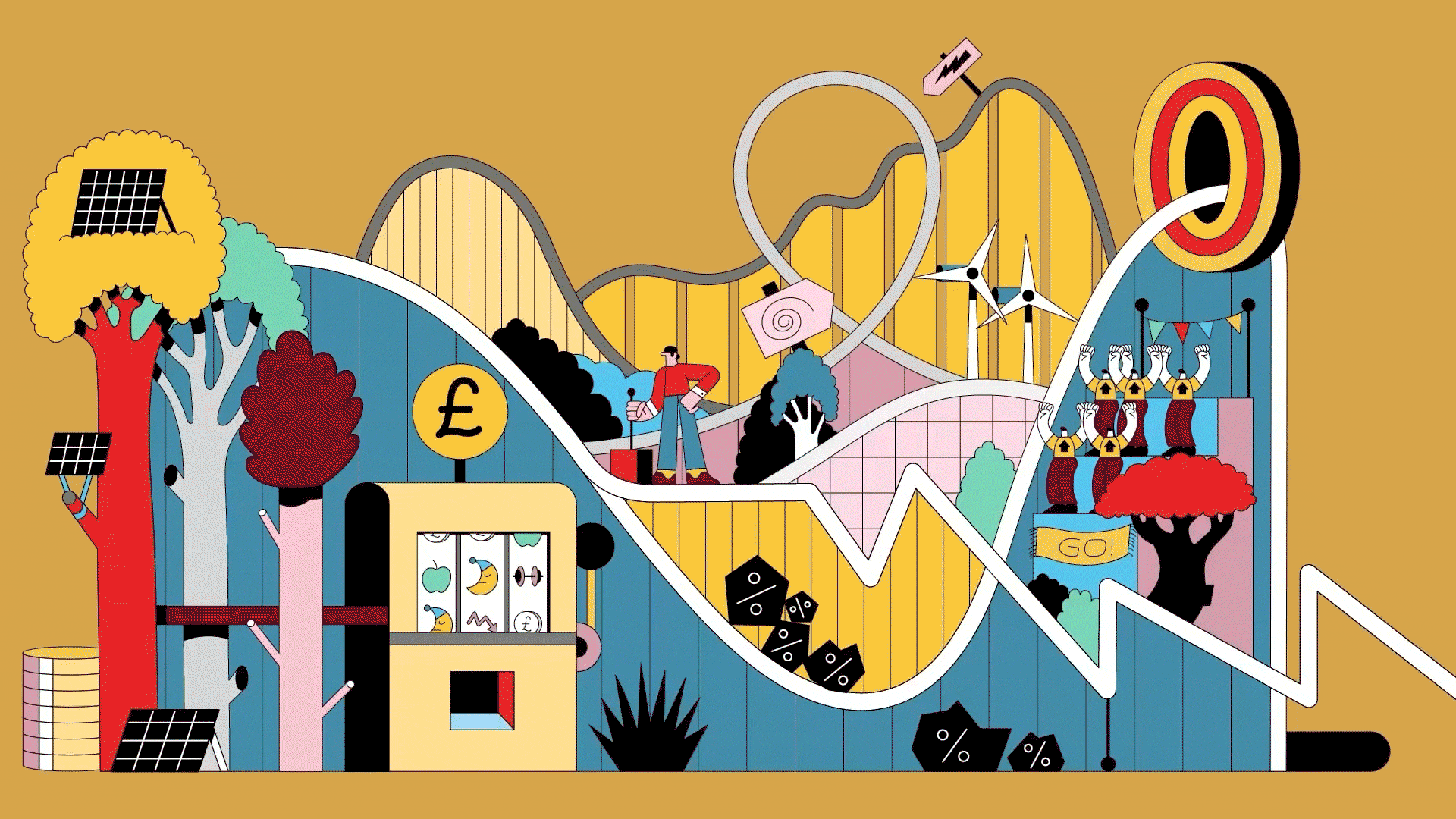 But despite the high numbers of people taking the entrepreneurial plunge, running a business can be tougher than expected, especially with today's economic headwinds. In fact, one in five UK businesses are unlikely to survive beyond their first birthday.
There are, however, many who do. And some of these businesses will scale-up fast, growing at a rate that their founders could only dream of. This is a common trait of the WIRED Trailblazers, a hand-picked group of mid-sized businesses that are not just growing rapidly, but are making a positive impact in the process. The Trailblazer initiative, in partnership with HSBC UK, celebrates these organisations who are tackling everything from the climate crisis to improving access to healthcare.
Despite their different stories and ambitions, their founders have much in common and, perhaps surprisingly, given their success, few have led sizable businesses in the past. Their journeys have been both testing and rewarding, and the learning curves spectacularly steep.
Setting up and leading a business is an emotional rollercoaster. The highs and lows are perpetual. Feeling excited, unsettled, anxious, joyful, stressed and excited again is a common experience, and can all happen in the space of an average day at the helm. And in today's challenging climate, these ups and downs are being starkly felt by some. A study commissioned by HSBC UK has found that a quarter of small business owners are reporting a decline in their mental wellbeing due to rising cost of living pressures.
So, how do leaders of rapidly scaling, innovative businesses learn to manage this perennial state of flux, and build the resilience to not only survive, but to enjoy it at the same time?
We put this question to four of the 2022 WIRED Trailblazers and asked their founders to share their candid experiences and any advice they have for others making similar journeys. WIRED Consulting has also included insights based on our conversations with the 75 Trailblazers during the course of 2022. Here are the biggest lessons…
Six lessons on building resilience
1. Resilience is a practice, not an innate trait
Starting a business is a never-ending path of challenges, setbacks and potential roadblocks. The struggle may be inevitable, but the way you respond to challenges is up to you, and may be the very thing that helps you succeed. First, you need to reject myths about resilience. That it is a characteristic you're born with; that there is a sure-fire recipe for attaining it; or that resilient people always power through stressful situations with ease. In fact, building resilience is more of a practice, requiring mindful application. It involves cultivating the self-awareness to understand stressors; reframing thought patterns; and building social support networks to help emotionally navigate the spectacular highs, as well as the unexpected lows.
Will Flint, founder and CEO of Energym, a startup that converts the energy from workouts into electrical power, likens building resilience to the process of building scar-tissue.

Scar-tissue is stronger than typical skin cells because it's layered on top. Building resilience to cope with the pressures and disappointments in business is a similar process. If you can keep a positive mental attitude, learn from your experiences, and focus on that end goal, you will get there.
So, everybody stumbles. What matters is that when you're knocked down, you get back up, you carry on, and you take valuable lessons into the next part of your journey.
2. Connect with, and lean on, a peer group
Being at the helm of a business can be a lonely experience. It is therefore key to find, connect with, and learn from those who 'get it.'
The importance of developing connections as a way to enhance resilience has been an important lesson for Amrit Chandan, founder and CEO of the pioneering clean-tech company Aceleron. ''You think what you're going through is really difficult and unique. When you realise that your peers are going through a similar experience, it is hugely comforting. I have met some fantastic fellow founders and CEOs along this journey who I draw on for support and advice. I would advise others to do the same.'' James Hadley, founder and CEO of the cybersecurity training company, Immersive Labs, agrees. "Being a founder can be a lonely experience, so having a network of peers in the industry has been critical. We listen to one another, share wisdom and learn from each other's mistakes."
By creating networks and communities of dependable, supportive peers, you will learn valuable lessons and draw strength from those who are on the same rollercoaster ride as you.
3. Find trusted mentors
While this might be your first entrepreneurial venture, many have gone before you. Find those experienced mentors willing to share their insights; challenge your thinking; help you identify creative solutions and motivate and encourage you to take calculated risks.
For Lucy Jack, Co-Founder and Brand Director of Ecologi, a platform for collective climate action, having the right mentor was a game-changer. She recalls struggling with the demands of a scaling business – from managing a rapidly growing team to keeping control of decision-making and handling difficult conversations. This all changed when she found a mentor. Jack advises getting a mentor much earlier on. ''I am an introvert, and I used to hold onto things. I've now changed that. This change came from a mentor who told me you have to say what's on your mind.''
There are many routes to finding trusted mentors. Through investors; business incubators and accelerators; industry events; professional associations; or simply by approaching those you personally admire in business. It's vital to be clear on what it is you're looking for, be bold, and ask for advice.
As your business grows, you may need more than one mentor, and they may change over time. Remember, mentors are different from coaches and therapists, and they don't typically seek payment for their advice and guidance.
4. Prioritise mental fitness
The entrepreneurial roller coaster can be extremely stressful and the mental load is often immense. In this context, keeping your mental health in top shape is as important as exercising the rest of your body.
Many successful leaders are taking positive steps to understand their own thought processes and behaviours, using tools and adopting routines to help them maintain peak performance. Across three journals, Aceleron's Amrit Chandan logs his daily moods and his overall mental health, including what he's grateful for. Energym's Will Flint sets a 'do not disturb' on his phone and goes for a daily run to clear his mind. Ecologi's Lucy Jack now works a four-day week instead of five, and prioritises creating space for herself. And Immersive Lab's James Hadley uses what he calls 'preventative maintenance' when approaching what he knows will be a stressful period. For example, in the months leading up to a fundraiser he puts important coping mechanisms in place – adequate sleep, healthy eating, exercise, uninterrupted time with friends and family.
Minding the mind is hugely personal, but by making it part of your routine, alongside your work commitments, constitutes a great investment in both personal and business performance.
5. Know your strengths, and play to them
Growing a business might make you feel like you are expected to be a jack-of-all-trades. But no one is good at everything, so save time trying. Knowing where your strengths lie, but also where your weaknesses are is vital to ensure that both you and your business thrive. As Immersive Lab's Hadley points out: ''I wish I had taken more of a personal itinerary of my strengths, rather than trying to be and do everything. Focus on the stuff you're good at rather than spreading yourself across everything.''
While you might not yet be in a position to delegate all essential responsibilities and tasks, it pays to assess your skills and the impact of trying to 'do it all.' It could make all the difference.
6. Celebrate the wins
In the fast-paced world of a scaling business, the to-do list is never-ending and the highs and lows are often moments apart. In this context, it's important to take time to recognise, and celebrate success.
This has been a key lesson for Ecologi's Lucy Jack. The business's initial goal had been to plant one million trees, so when it hit the milestone of funding over 50 million trees globally through reforestation projects, it was a stunning achievement. But, due to the demands of managing a fast-growing business, Jack nearly let it pass her by without celebration. Today, she views celebrating success, and taking stock of achievements, as critical to building resilience – a view shared by her fellow Trailblazer leaders.
Achievements come in all sizes, so this isn't about waiting to celebrate the 'big wins'. Acknowledging small accomplishments motivates and inspires, it relieves stress and it gets organisations through rough patches. Make a habit of reflecting on success. Appreciate and share the achievements. And remember, taking time to do so will benefit you and the wider business.
Hear it from them
There are many lessons to be learned from the WIRED Trailblazers and their extraordinary founders, but perhaps the most encouraging and inspiring are from how they have learned to manage their own very personal entrepreneurial journey. Let's hear from them…