---
How do I use the service?
On your HSBC UK Business Banking app
For a quick way to get help, simply go to the 'More' or 'Business account' menu in your app and choose 'Chat with us'. You can get instant answers to common banking queries from the Chat Assistant.
If the Chat Assistant can't help, you'll be transferred to our agents automatically and we'll respond as soon as an agent is available during opening hours. There's no need to wait for a response, you'll get a notification to your device as soon as we reply.
On Business Internet Banking and our websites
On our website or Business Internet Banking, simply look for the blue 'Need help?' or 'Chat with us' tabs on the right hand side of the screen.
Ask the Chat Assistant your questions to get instant help. If it can't answer or you need to speak to an agent, you can choose to the 'Chat with an agent' button, during opening hours.
If you want to discuss your existing account please log in to Business Internet Banking or your HSBC UK Business banking app to start a secure chat.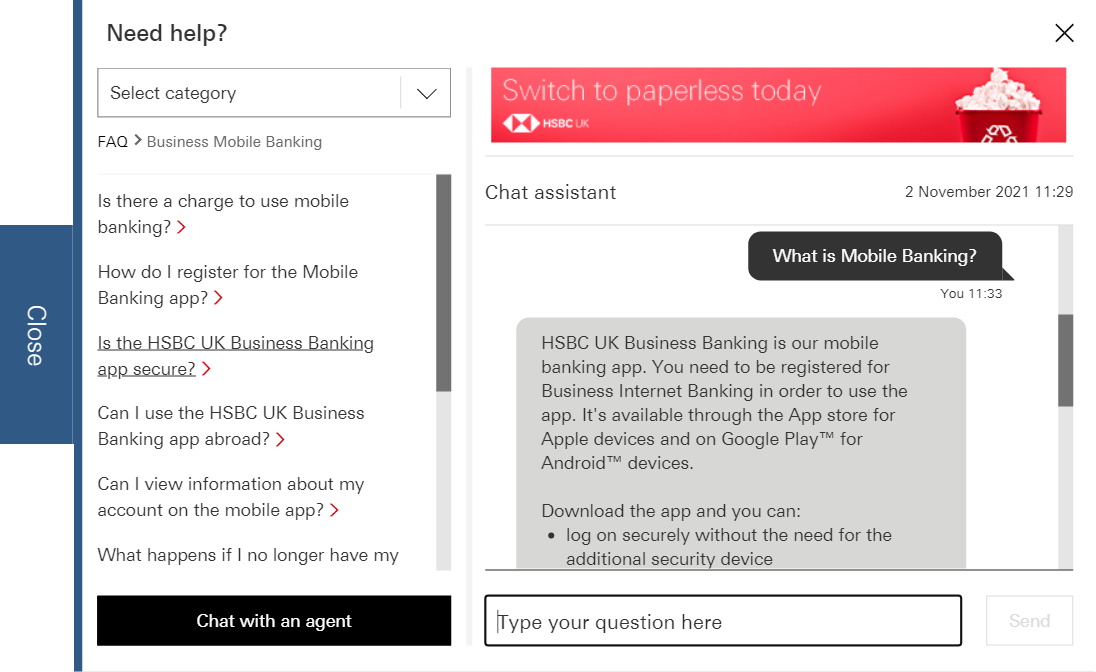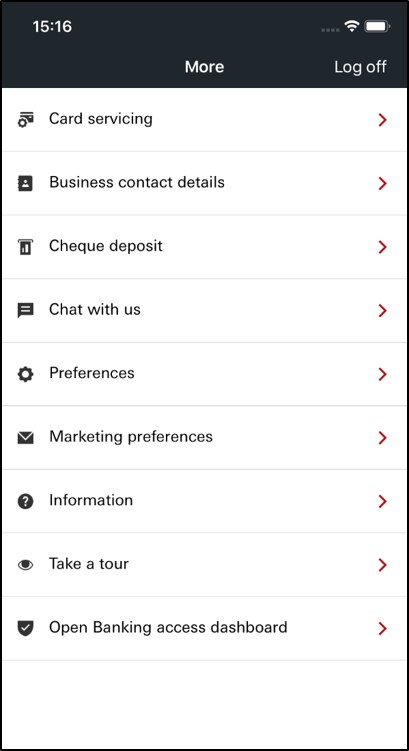 Note: HSBC staff will never ask you to reveal passwords or full account information.