---
How do I use the service?
If our system anticipates that a customer is having difficulty when using the above-mentioned services, a chat invite will be prompted to offer instant assistance. When our customer service officers are available, a visible tab is also displayed at the side of the screen. Just follow the steps below to enjoy the new service.
Step 1
Click start chat when the invitation box is prompted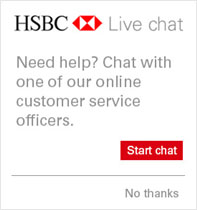 Step 2
Enter your name in the dialogue box and click 'Start chat'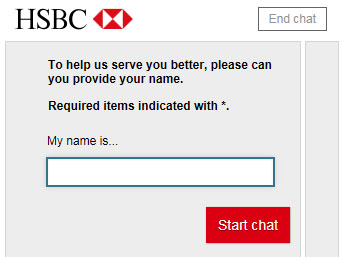 Step 3
You can start to chat by typing your questions in the chat boxand pressing "Send"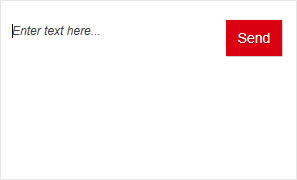 Step 4
To initiate a live chat, click on the help tab on the right hand side of the screen and you will be able to initiate a live chat from there by clicking the start a LiveChat box and complete steps 2 and 3.
Note: HSBC staff will never ask you to reveal passwords or full account information.