Leverage Corporate is a specialist team with responsibility for clients that are Private Equity backed. Our experienced Relationships Directors provide a UK wide regional service to support deals of all sizes; providing regular dialogue, comprehensive banking capabilities and an in-depth understanding of market trends means our Relationship Directors can pre-empt evolving business needs.
We work in conjunction with Mid- Market Finance Sponsors, Financial Sponsors Coverage and bring to the bear the full Advisory & Capital Financing capabilities of HSBC including access to Debt and Equity Capital markets through colleagues in the investment bank.
Our Relationship Directors utilise HSBC's full suite of Product Partners including Global Payments Solutions, Wealth and Personal Banking and Global Markets as well as colleagues overseas to access the global capabilities of HSBC to support and tailor financing solutions to each customer's needs.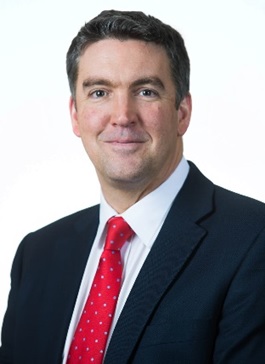 Rhydian Davies
Managing Director, Head of Leverage Corporate, UK
Rhydian Davies has over 32 years of banking experience, 27 of which have been in Corporate Banking. He has a broad knowledge of customer sectors, across multiple disciplines and client needs. He enjoys being actively involved with businesses and has overseen significant growth in lending, to both support growth investment as companies seek to expand and enter new markets and through difficult economic conditions. Latterly Rhydian was UK Head of Debt Finance and Deputy Head of UK Corporate Banking for HSBC.
Speak to someone in your region today to discuss Leverage Finance with HSBC