The danger of stress and how to handle it
Stress can have a significant personal impact and present a risk to the business. What are the causes and how can you manage it?
Defined as 'a state of mental or emotional strain or tension resulting from adverse or demanding circumstances', stress can have a massive personal impact and damage workplace efficiency. We take a look at some of the causes of workplace stress, what its impact is and how you can tackle it.
Owning, running or working for an SME can be incredibly rewarding, but resources can often be stretched, opportunities to progress more limited and achieving a work-life balance difficult. Whilst that's fine now and again, when it's over a sustained period of time, the impact on your wellbeing and that of your employees can be an issue.
Causes of stress
In a recent survey of business owners, 53% cited 'Financial worries' as their biggest source of stress (source: Haines Watts Love Money Report 2 (PDF, 4.77MB)), which is perhaps unsurprising when many will have committed significant time, energy and money to the venture. Over-reliance on one large customer or one major supplier can also cause stress as it provides no cushion in the event of a relationship breakdown.
Whilst time pressures, excessive business travel (either for work or commuting) and external factors around family issues are also sources of stress, lack of opportunity to utilise or develop skills is a further risk factor (source: Causes and Management of Stress at Work.)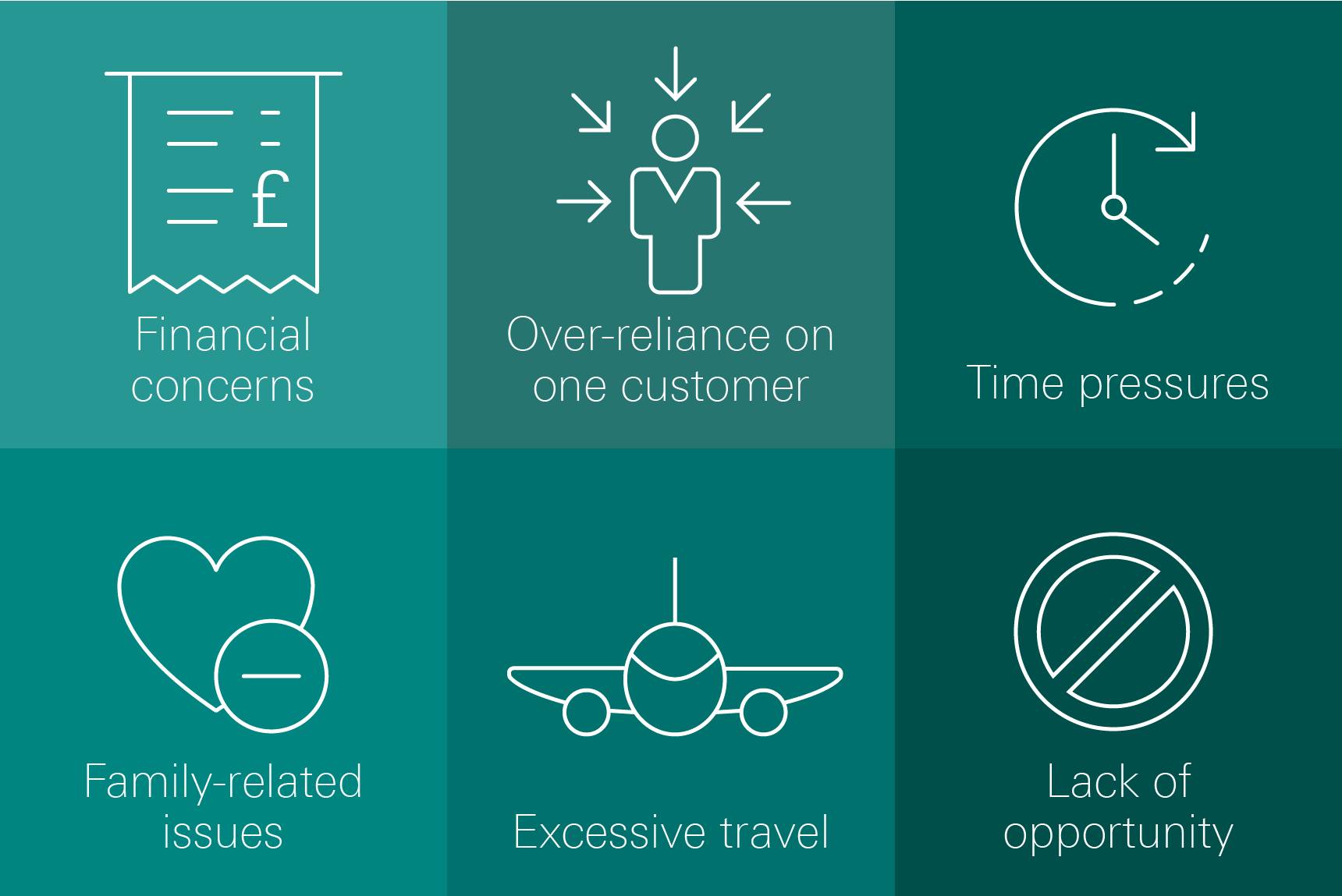 The impact of stress
Unmanaged, stress can cause serious mental and physical health problems for individuals. In addition, it can lead to absences and a lack of focus that can damage productivity, efficiency and the longer-term profitability and growth of your business.
The World Health Organization states that stress in the workplace has a number of effects on an organisation, including:
increasing staff turnover
impairing performance and productivity
increasing unsafe working practices and accident rates
increasing complaints from clients and customers
adversely affecting staff recruitment (source: Work Organisation & Stress (PDF, 579KB).)
In the US, 'The National Institute of Stress' found that stress cost businesses more than $300 billion a year in the guise of stress-related "absenteeism, turnover, diminished productivity and medical, legal and insurance costs." (source: Work Stress, Its Impact on Your Business — and What You Can Do).
So what can we do about it?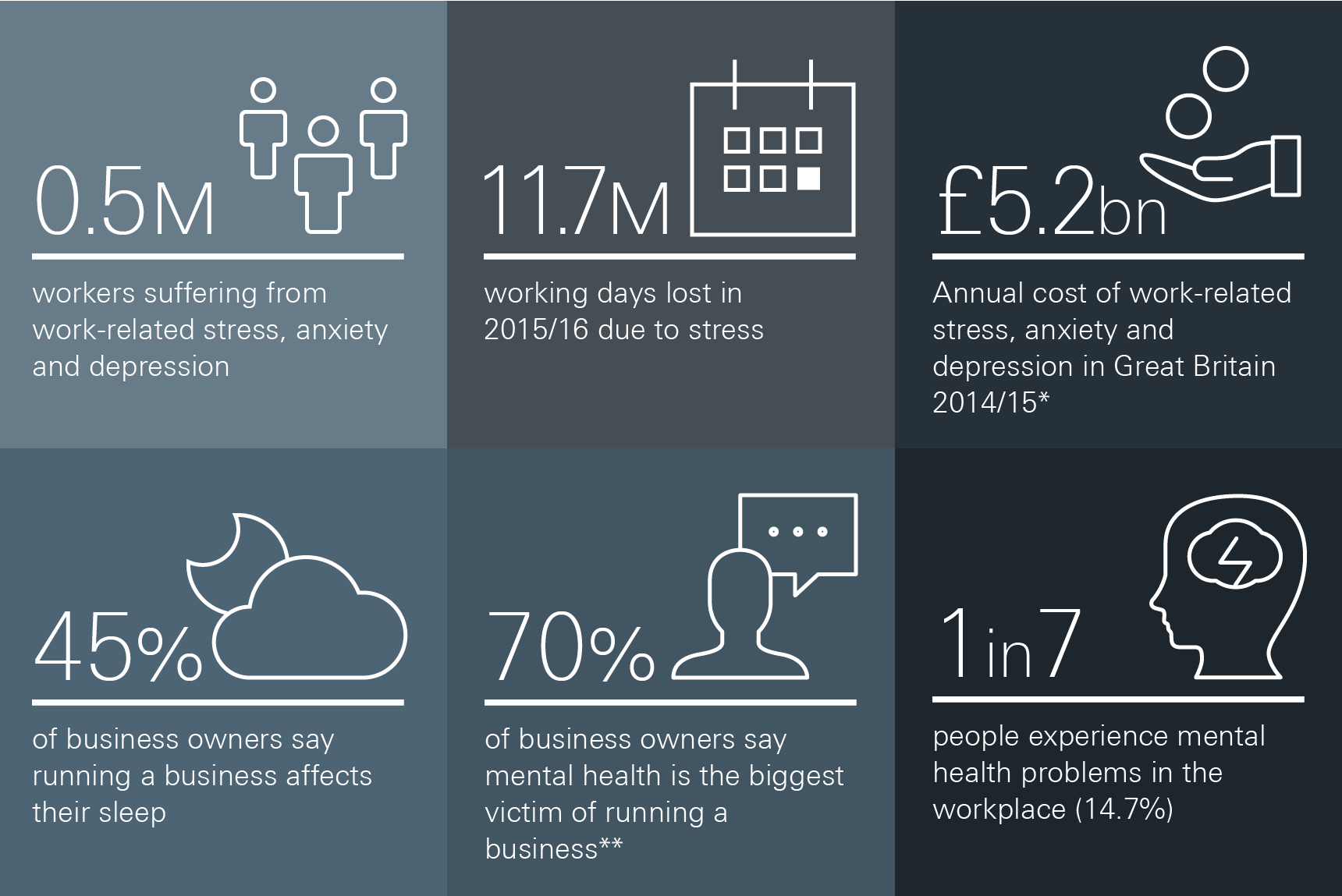 Solutions
It's neither practical nor necessary to remove all stress from your business. In fact, studies show that some degree of stress at work can boost creativity and productivity (source: How "Good Stress" Helps Creativity in the Workplace).
We've all pulled something incredible out of the bag when up against a seemingly impossible deadline! However, when (or ideally, before) stress starts to have a negative impact on your business, there are some steps you can take.
Approaching stress in the workplace as you would any other potential business risk makes sense. A risk assessment can help you identify areas where stress could be an issue, so you can take action before it impacts either the business' bottom line or your health.