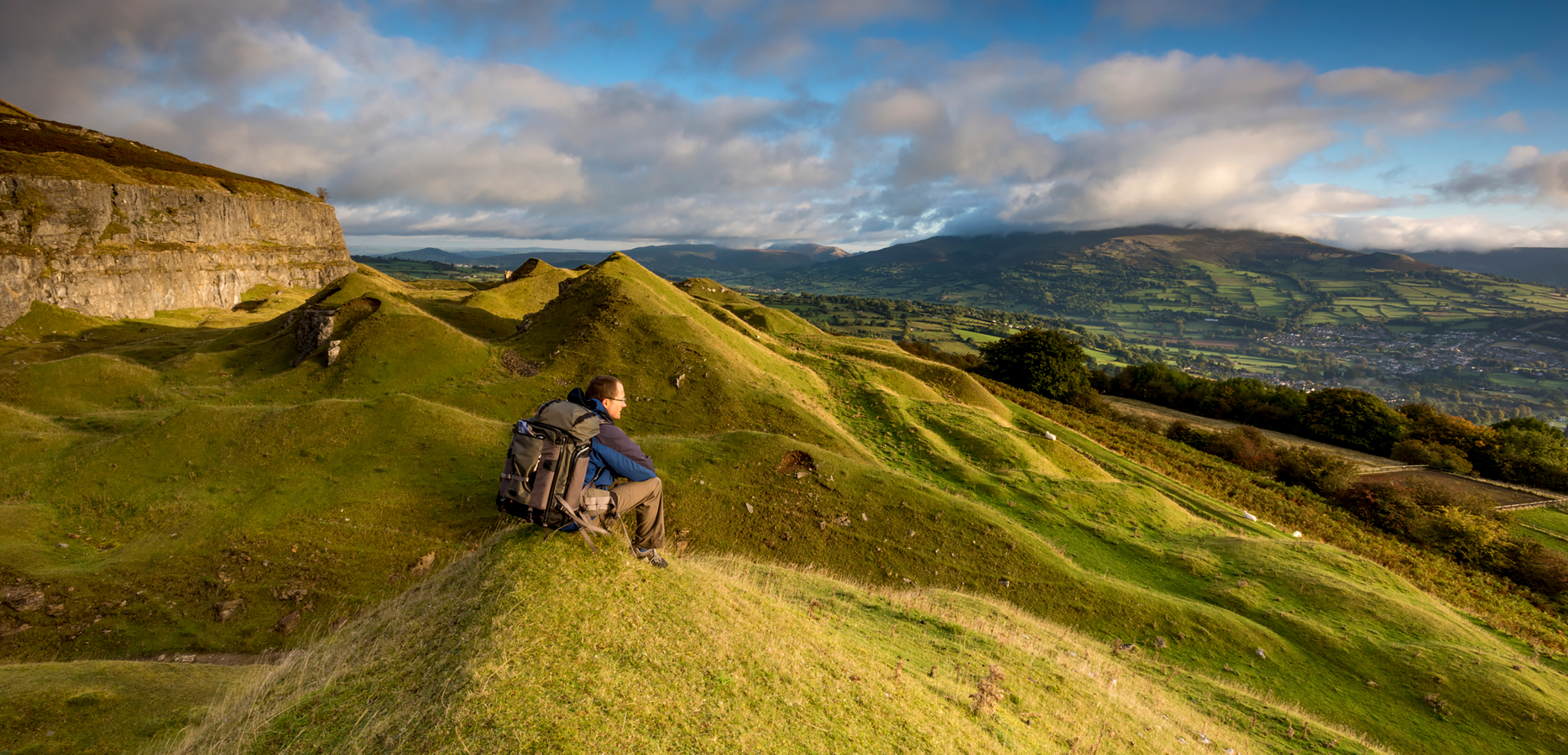 Sustainability

Understanding ESG
General Sustainability
Green Banking
Getting to grips with nature-based solutions
For companies looking to deliver on their net zero commitment, nature-based solutions can help them reach their target as part of a broader decarbonisation or climate strategy, while also delivering wider social benefits. Will Baldwin-Cantello, Director of Nature-Based Solutions at WWF-UK, explains how.
What exactly are nature-based solutions?
Nature-based solutions are essentially a change in the way that we manage, use or restore natural ecosystems, with the purpose of delivering social benefit and a biodiversity gain at the same time. Those social benefits can come in many forms – it could be food security, health benefits and/or, most commonly, driving a climate solution. Nature-based solutions have great potential to increase communities' resilience to climate impacts (e.g., coastal protection through mangroves) and at their greatest extent could deliver around one third of the carbon emission reduction and removal we need (e.g., protecting and restoring forests).
Why should businesses consider nature-based solutions as part of their net zero strategies?
To reach their net zero targets, companies will need to reduce their emissions as far as they can, and the Science-Based Targets Initiative , which defines and promotes best practices in emissions reductions and net-zero targets in line with climate science, is a great help to them. But there is also an opportunity for companies to go beyond that and to be supporting additional reductions over and above what they do within their supply chain. Nature-based solutions are a fantastic way to do that because they come with significant social and environmental benefits alongside the carbon savings.
What questions should companies factor into their investments in nature-based solutions?
Companies might want to ask themselves specific questions about what they're investing in and its impacts. Does the organisation that's providing or has prepared the project have a credible track record of delivering these kinds of projects before? Is there a clear and explicit buy-in and ownership of the given intervention by the communities, or the rights holders in a landscape or seascape? Are there very clear and robust means of measuring the impact of the project? Has adequate budget been provided for monitoring impact over time – for social, environmental and carbon benefits? Does the project have a long-term plan? These are all questions companies should consider when investing in nature-based solutions.
Are nature-based solutions more suited to some sectors over others?
Nature-based solutions are relevant to all sectors. Of course, some sectors have more of an opportunity than others. Sectors that rely on a clean and reliable water supply, for example, may well be able to invest in a landscape related to their supply base to deliver benefits beyond carbon. Equally, those companies with supply chains that are driving a loss of habitat or biodiversity have an opportunity to connect their finance for a nature-based solutions project in a landscape for sustainable production of timber, cocoa or others, with their need for sustainable supply chains, thereby acting as an off-taker and providing additional revenue to help deliver sustainable projects in the long-run.
Is it important that nature-based solutions are deployed as just one part of wider sustainability strategies?
Yes. To limit global temperature rise to 1.5°C, we need nature-based solutions to reach their full scale. But nature-based solutions are very much one part of the picture, and no substitute for other climate action through energy use, transport, sustainable supply chains, and so on. The same goes for the biodiversity crises – nature-based solutions have a major role to play but are no substitute for addressing global pressures on ecosystems.
And for nature-based solutions to reach their full potential we need to take a holistic approach as well. For example, the Nature-Based Solutions Accelerator is part of the Climate Solutions Partnership between WWF, HSBC and the World Resources Institute (WRI), which also has workstreams on transition to renewable energy and supporting climate innovation ventures. While we certainly need finance for nature-based solutions interventions on the ground, we also need to change the systems that impact that landscape or seascape – such as policies that are perhaps incentivising the degradation of nature rather than the restoration of nature, deforestation-free supply chains and so on.
Can you share an example of nature-based solutions delivering a successful outcome?
An ongoing project, which is supported by HSBC through the Climate Solutions Partnership, is a mangrove conservation project in the Sundarbans in India. To boost the climate resilience of those living in this delta area, the project is introducing more salt tolerant crops, sustainable fishery practices and restoring 400 hectares of mangroves. This will deliver livelihood improvements for thousands of people, biodiversity benefits and over two gigatonnes of extra carbon sequestered each year. I think that demonstrates the scale of what can be achieved in just one place and under one project.