Candy Hero: From Brexit risk to growth opportunity
With fifty percent of its customer base in EU member states, Candy Hero faced Brexit with understandable trepidation. Enquiring minds and a dynamic approach, however, have helped the business find a solution that delivers long-term benefits.
When brothers, Frank and Leo Dillon started selling imported caffeinated gum and mints as a side business alongside their software development jobs back in 2008, they never dreamt of the growth they would see.
"Candy Hero evolved gradually – we never had a particular goal," says Frank. "We went from online retail to owning a couple of shops and then, as other businesses started to become interested in our products, we shifted to wholesale distribution. Ten years on and we have a solid B2B model, importing containers of confectionary and other goods from America and Japan and selling those, as well as some British products into the UK and EU member states."
Immediate post-Referendum reaction
The results of the EU Referendum in 2016 presented a number of challenges for a business whose customer base is split 50:50 between the UK and the EU. "There was immediate panic from many of our EU customers about whether they would still be able to buy from the UK and on what terms," says Frank. "Although most of what our EU customers buy are US products, they like the fact that the UK acts as a middleman. We bridge that trade relationship."
The uncertainty around both the terms of Britain leaving the EU and post-Brexit relations made firm plans difficult. "The key was to be quite dynamic," explains Frank. "We had to visualise possible future realities and consider different solutions based on various outcomes. It was a steep learning curve and the information we needed wasn't always easy to find."
Time to prepare
One of the main concerns was the possibility of Candy Hero being priced out of future opportunities. "If we had to pass on additional costs of shipping goods from our UK warehouse to customers in the EU, such as administrative costs and duty, what was to stop someone coming along and muscling us out of the deal?"
For Frank, the fact that it's taken four years since the Referendum to see any change has been really helpful. "It's given us time to learn about the different options and what would work well for us. We saw very early on that the ideal solution would be for us to have a business in Europe supplying our European customers, but that seemed an impossibility due to the scale of investment needed. However, the growth of the business during the last couple of years has given us the opportunity to invest in a solution. We're now in a much better position than we were."
Investing in a new solution
The solution has turned what was a significant business risk for Candy Hero into a real opportunity for growth. "We looked at various options, for example, we found that a British company can create a VAT registration in the EU and use third party warehousing, moving stock in bulk for onward distribution, which reduces the number of customs declarations and the amount of import VAT required," says Frank.
"However, we realised that that wouldn't provide us with the control we wanted – the unique software stock control system we've developed just wouldn't work with an independent warehouse provider.
"In 2020, we reached a tipping point, where our current warehouse was too small, and we needed to decide whether to expand solely in the UK or in Europe by the end of the year, allowing our natural expansion to mitigate Brexit risks in one single business move. Based on various indicators, we had already considered that the Netherlands would be a great place for a new physical warehouse. They have the largest port in Europe, they're open to imports, English-speaking, offering a number of incentives, such as the opportunity to defer import VAT and, importantly, the East of the country borders Germany, one of our key customers."
Frank worked closely with HSBC to ensure that the structure of the new deal wouldn't compromise the business' existing trade finance and invoice finance facilities. "We have a great relationship with HSBC, who had faith in us and were open to, and supportive of our plan, to manage Brexit," says Frank.
Creating a frictionless customer experience
The brothers' experience of web design and development has helped shape their approach to Brexit planning. "We took the frictionless experience principle from ecommerce and applied it to Brexit," says Frank.
"Essentially that means that all the services and supply chain solutions we have developed in the UK are identical and we have changed our proprietary software to acknowledge the new warehouse and provide a multi-warehouse solution. We're now working to meet the end of the year deadline, which will see all the goods we import sent directly to either the UK or the Netherlands. At the same time, the British goods we sell in Europe will be moved once a week in one go, reducing friction."
Looking to the future, Frank sees the expansion into Europe as a huge positive for the business, regardless of how UK trade relations evolve. "It means that our customers will experience a seamless transition. In business terms, it offers huge customer benefits – even if Brexit was cancelled tomorrow, it would still be worthwhile, enabling us to maintain a lean supply chain, price competitively and maintain margins. We're also keeping an eye on potential future trade deals, for example, with the US, which could reduce duties on imports and offer a great opportunity for businesses like ours."
The key was to be quite dynamic. We had to visualise possible future realities and consider different solutions based on various outcomes.
We took the frictionless experience principle from ecommerce and applied it to Brexit.
Related Articles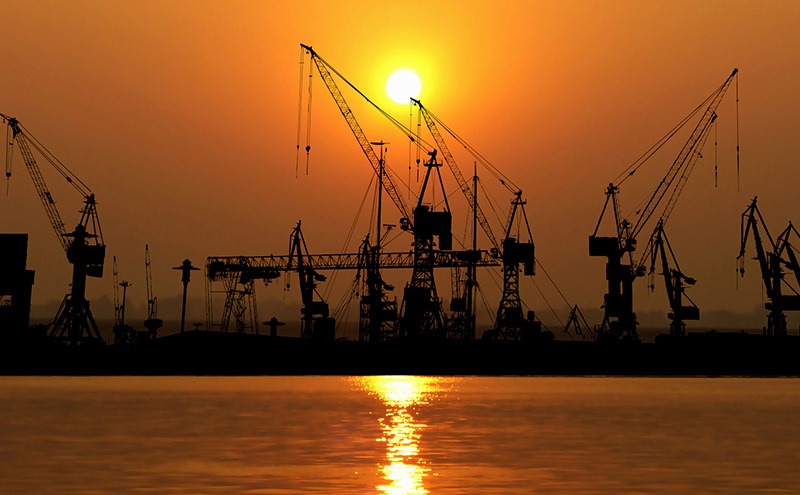 Getting Ready for Brexit: Importers and Exporters
The end of the Brexit transition period on 1st January 2021 is drawing ever closer and as trade talks with the EU go down to the wire, it is difficult to know exactly what businesses need to do to prepare. However, business leaders are in agreement about one thing – no preparation is not an option.