Innovation & Transformation
Taking payments digital as a small business
The way that people live, shop and work was already being disrupted by new technologies and digitalisation. But that seismic shift has been enormously accelerated by the COVID-19 pandemic. Businesses large and small need to respond to customers who are rapidly embracing ecommerce and digital payments, and demanding ever greater convenience in how they buy goods and services.
"New solutions that enable fast payments while maintaining social distancing have been quick to emerge," says Alan Irwin Head of Product and Customer Solutions at Global Payments
"These solutions revolve around allowing merchants to view orders and transactions on mobile devices and computers, while customers send payments using their personal devices. This enables social distancing and secure payments while overcoming standard contactless limits on debit and credit cards."
The rise of contactless payments
But contactless payments too have proved just one example of the phenomenal pace of change. Financial services firms, policymakers and legislators took years of careful planning to increase the contactless payment limit in the UK from £10 in 2007 to £15 in 2010, £20 in 2012 and then £30 in 2015. But in the first few weeks of the pandemic, the limit was quickly increased to £45. Less than a year later, the UK government extended the upper limit of contactless card payments to £100.
Once, smaller businesses may have preferred to keep costs low by staying cash-only and avoiding the processing fees charged by merchant services. Today, many small businesses can choose to go card-only, accepting the fees because of the convenience to themselves and their customers. This route is also more accessible because disruptive startups can provide the necessary infrastructure at lower costs. Business owners can get contactless card machines that can be set up with just a smartphone.
Buyer journeys can now also be triggered from a host of technologies, from QR codes, NFC tags, web addresses and even links sent via text, email or a social platform. These solutions not only cater to the new environment, but also enable better customer service by opening up options such as line-skipping, kerbside pick-up and direct delivery.
Beyond card transactions
But going contactless is only the beginning, says Alan. "Buyer journeys can now also be triggered from a host of technologies, from QR codes, NFC tags, web addresses and even links sent via text, email or a social platform. These solutions not only cater to the new environment, but also enable better customer service by opening up options such as line-skipping, kerbside pick-up and direct delivery."
Nor are startups the only financial services firms offering digital services. Banks across the spectrum now have a wealth of options for taking payments. Business owners can opt to bypass merchant services entirely with pay by bank apps, for example. The Open Banking infrastructure allows customers to be redirected from the company's checkout page to their own bank account provider, where they login as normal and make their payment.
The advantage, for both the seller and the buyer, is that the transaction is instantaneous. From the customer's point of view, there's no pending transaction that may trip them up before payday. And the company gets paid immediately, without waiting on the card transaction reconciliation.
This type of finer control over payments and cash flow is at the heart of many digital solutions. Virtual bank accounts, for example, are essentially sub-accounts of a business' main current account. In the simplest terms, these allow the business to have additional virtual buckets for money without the complexity of reporting on and reconciling funds from a large number of physical accounts. This simplifies accounting and banking relationships, increases cost efficiencies and gives clear oversight of the company's money for cash flow management.
Instantaneous banking means that domestic or cross-border payments can be made in real-time, so payments don't need to be planned days in advance and businesses can hold on to their cash a bit longer, or defer decisions to the last minute.
Small business solutions
Assessing the right digital tools for a small business requires careful consideration not only of customer demand today, but also what will power long-term growth. The cost of digitalisation is not always prohibitive, but it is a cost, and it must be weighed against both short- and long-term gains.
Customer demand for convenience is a powerful driver for adopting some form of digital payments. Businesses should also consider the long term benefits in terms of accounting and cashflow management. As mentioned, digital solutions can aid cash flow by taking payments in real time, or help with administration across multiple accounts. But they also offer digital data that can be used by software solutions to simplify and streamline accounting, which also offers cost-savings in the long run.
A cashless future?
Although there are many benefits to digitising payments and a cashless society would indeed be the utopian banking world of being able to use banking services from anywhere, at anytime and using any device of choice, the idea of an entirely cashless society still seems some way off. The most recent iteration of the Financial Inclusion Report in Britain, for example, shows that 1.23 million adults remain unbanked. According to 2019 figures from the UK Office of National Statistics, 4.6 million people in the country, around 7% of the population, lack internet access. Even where internet and bank access isn't an issue, there are many people who lack a digital education or simply prefer to pay cash.
For business owners, there are also other elements to consider. Some digital payments systems include data compliance and cybersecurity solutions, but not all do. Where data is being held by the business, there are costs in keeping up with data regulations and securing customers' personal information.
However, it's clear that small businesses have much to gain by going digital. Return on investment may take time, but businesses that don't start the process of digitisation are likely to become less competitive as digitisation continues. Taking the plunge now – whether it's contactless, pay by bank online, or fully digital – will build a business that is ready for future technological progress.
Related articles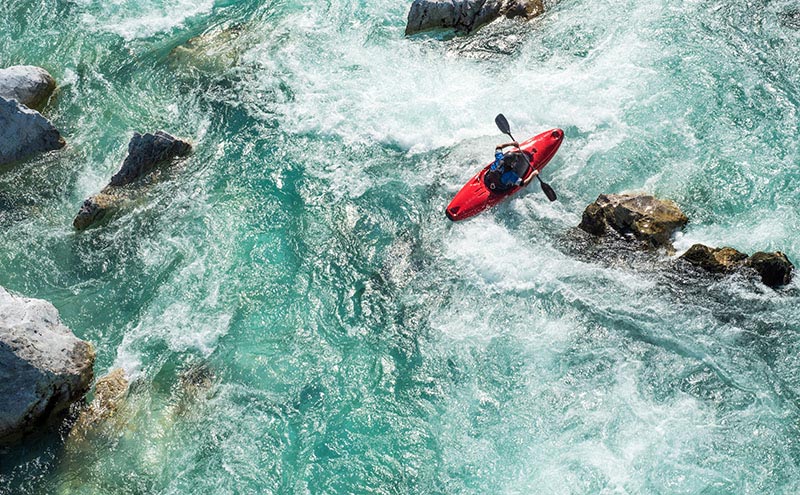 HSBC's integrated Cash Flow Forecasting tool helps Harvey Nash increase accuracy and efficiency
A 'manual' approach to cash flow forecasting at a business based across multiple countries was hampering Harvey Nash's ability to generate fast and accurate reports. Implementation of HSBC's Cash Flow Forecasting Tool, hosted within HSBCnet, proved just the solution to deliver on those requirements – as well as providing multiple other benefits.