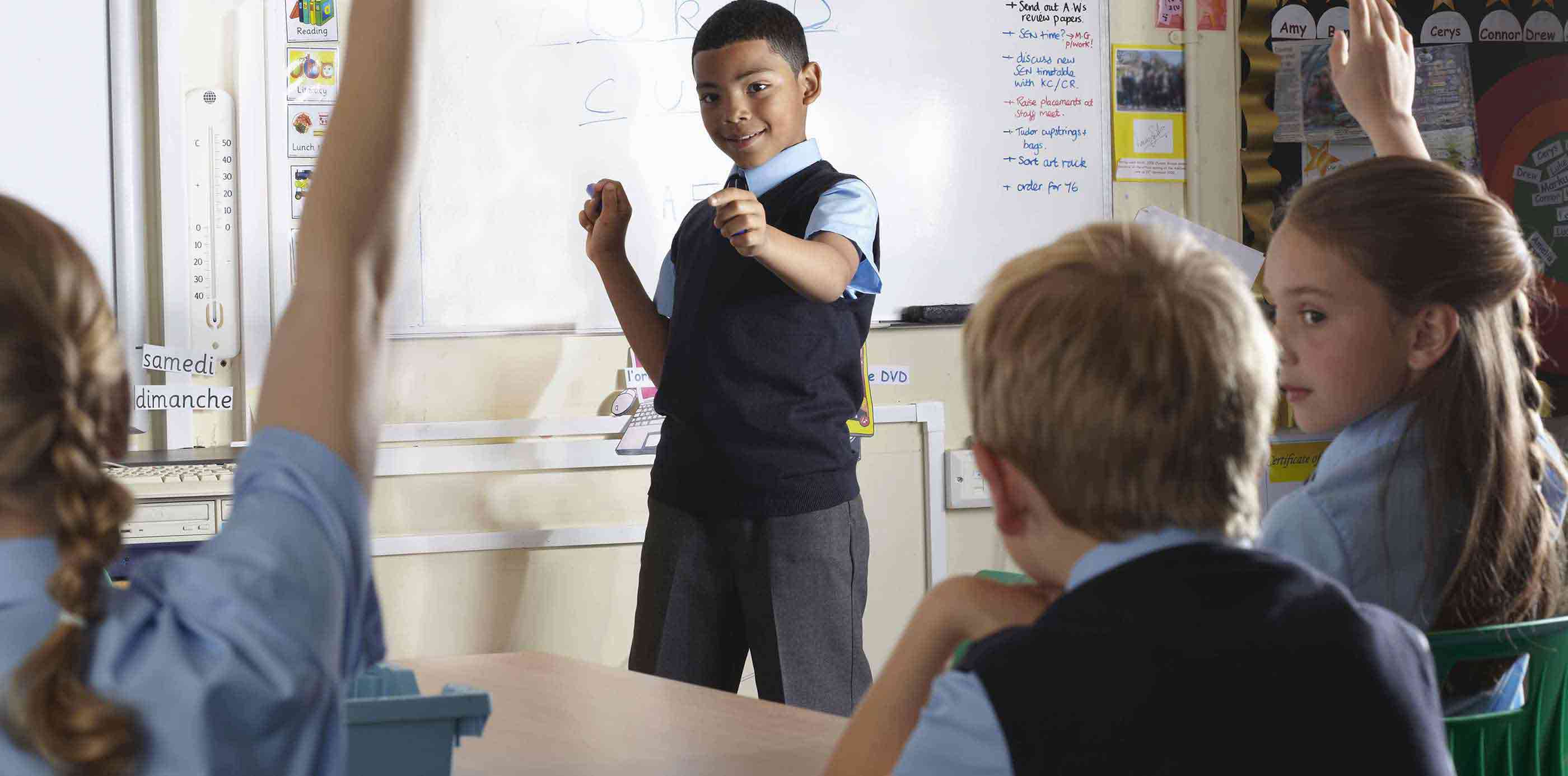 Navigating the challenges of independent schools
Here, HSBC UK's new Head of Education and Not for Profits, Leo Jones, considers some of the key challenges facing the independent school sector now and in the future.
The benefits of an independent school education for pupils, parents and the economy are hopefully abundantly clear yet that doesn't stop political noise and challenges faced by this sector.
There will always be those that maintain a private education is a luxury only available to the wealthy elite and that government policy needs to create a level playing field and ensure equal access to high quality education. There will be others that oppose the perceived levelling down of an independent education and instead promote the investment in and improvement to the maintained sector. Along with others, these challenges create a number of obstacles and headwinds across the sector which I want to address here in a short list of key themes that independent schools need to keep close to as they continue to evolve and develop their strategies going forward.
Policy
The noises around VAT on school's fees and changes to business rates exceptions are a direct hit on costs. Parents may have to review their ability to pay if VAT is introduced on their existing fee levels, whilst schools may be able to reclaim more VAT as a result. Business rates could hurt schools financially so there needs to be a decision as to how much can be absorbed by the school and how much can be passed on to parents.
Affordability
Affordability and fee increases will continue to be high profile. Schools need to pass on or absorb costs to maintain an attractive price point and sufficient parent demand without reducing quality. The cost of provision increases as does the cost of materials for new estate developments, with further additions including current inflation levels and the need for investment in student support services for the likes of mental health.
M&A
This may be through new feeder schools, international schools or simply schools that may help grow your existing footprint either locally or elsewhere in the country to allow economies of scale to filter through. This growth and consolidation across the sector is expected to continue and isn't simply limited to not for profit names. Increasingly private equity and for profit groups are growing and increasing their footprint across the UK.
Bursaries
Bursaries and widening participation are key to improving social mobility to allow more pupils to benefit from a high quality independent education. However, should finances become stretched the ability of schools to offer funded places may diminish unless there is a suitably large and well performing investment portfolio, but not all schools have this luxury. Ensuring fair access will be key to the whole education sector with calls for greater means testing on an annual basis to ensure suitability and appropriate support.
Slowing population growth
As the population uptick moves through the schools' space and towards higher education, a potentially smaller pupil base becomes a challenge for independent schools. Therefore, schools will need to ensure that they remain the most attractive via both educational quality and wider provision through pastoral and extra-curricular facilities.
Financial Sustainability
Maintaining financial sustainability is key to delivering a high quality and ongoing educational offering and a number of schools are looking to deliver this through various means. Whilst growth can be achieved through M&A, starting with a strong base is key. We increasingly see schools tackle headwinds and strengthen their pupil numbers by taking decisions to amend their current selectiveness. We will increasingly see single sex schools move to co-ed and those with religious affiliations broaden their remit to accept all faiths and none to ensure they cater for more of their local population. These changes will also focus on boarding and international student concentrations as demand for a high quality UK education continues.
Financial Crime
Over recent years the sector has often been subject to scrutiny as a result of money laundering, fraud and the potential for bribery especially through alumni donations. The vast majority of schools are aware of the potential pitfalls yet as criminals become increasingly sophisticated schools and their staff need to be increasingly aware of the dangers, the potential red flags and the need to report money laundering and fraud to the various authorities. All suspicions need to be reported to the Financial Crimes Unit and maintaining the integrity of the sector is hugely important.
Course rationalisation
As inflation and a fixed fee strikes at the financial resilience of an institution it's important to focus on the balance between the offering an institution provides and the financial sense it makes. Where some courses don't deliver financial results there needs to be a decision as to the growth or even the retention of such a course. For those that are profitable and in demand, actively growing expertise and these cohorts are sensible options when looking at rationalisation and streamlining.
Governance and safeguarding
Last year the Everyone's Invited website drew significant attention to rape culture and the issues that some schools face. Safe guarding pupils is just one area that school governance needs to focus on. The protection, safety and wellbeing of all pupils both in school and in their communities is vital. The way governance and trustee responsibilities evolve alongside legislation will become increasingly important as the charities act places focus on the protection of the objectives of the founding trusts. Governance has proven to be agile and now there is the opportunity to shape the future and not fall back in to old habits post-Covid.
TPS
Affordability of the TPS employer contributions rumbles on. As schools await the 2024 headline contribution numbers those that are still in the TPS will be mulling their options. There are c300 schools that are already out of the TPS and others are embarking upon phased withdrawals. Strikes and staff recruitment and retention will naturally be a consideration. However, so is affordability with TPS contributions a large cost to manage appropriately. Anecdotally we haven't seen many challenges with staff recruitment and retention following schools withdrawing from the TPS however this does need very careful management and good communication to those impacted.
Mental Health
Few conversations we have with schools fail to mention mental health as a key concern or area for investment. For students and staff alike, moves to virtual learning environments alongside the pandemic and mental health crisis have exacerbated the need for schools to discuss mental health and wellbeing. Investment in support services and specialist staff members is ever more important, and will continue to be throughout 2022.
Digital learning and assessments
Increasingly we see the gamification of learning and increased digital channels. Some of these may be here to stay. We believe digital learning will remain vital to the new school experience as the digital proposition was changing prior to Covid-19, merely being accelerated by the pandemic. Teacher assessed grades also grabbed headlines and again brought into question the future of assessment. Government policy and the future of our education system will be increasingly challenged in a post-pandemic environment.
Sustainability
All of the above said, one of the most immediate and pressing issues globally is sustainability. Greta Thunberg has helped to lower the age at which people care about the environment, making it accessible to a younger audience. School age pupils are increasingly taking a stand when it comes to sustainability. Carbon footprints across buildings and embedding sustainability into curriculums to develop life skills are increasingly important. From estate improvements such as LED light bulbs through to biomass boilers and ground source heat pumps, green finance is going to become increasingly prevalent. Naturally old listed buildings across many school estates create barriers however funding is now readily available to ensure sustainable projects can be delivered.
Naturally this list isn't exhaustive but does cover some of the key themes that Heads, Bursars and Governors will be keeping a close eye on. We will be discussing a number of these themes with clients and I would be keen to discuss these with you further.
Leo Jones | Sector Head | Education and Not for Profits | HSBC UK
Leojones@hsbc.com
+44 7795 646426